"Forever Loved, Never Forgotten"
The Navy Gold Star Program is eternally grateful for the sacrifice of those Service Members who have died in service to our country. To help us to never forget, we have set up this tribute page to honor and remember the memory of those lives. If you would like to honor the memory of your Sailor, Soldier, Marine, Airman or Coast Guardsman through the Navy Gold Star website please submit your thoughts and a photo.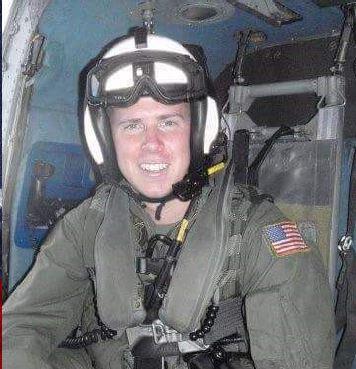 Blaine M. Webb was born in Coronado, CA. He enjoyed surfing, rock climbing, racquetball, was a numismatist (coin collector), and a became black belt in Karate by the age of 13. Blaine graduated from Coronado High school in 2005 and joined the Navy at the age of 17 where he served as a Search and Rescue swimmer and Naval Air Crewman (Tactical Helicopter Trainer). Shari, Blaine's mother, recalls her son as a consistent male figured in his niece, Janea's, life as well as a loved volunteer at Children's Hospital. She said he understood the value of sharing quality time and always gave hope for a better tomorrow. Blaine was close to his father, Randall, who also served in the Navy until his death in 2009 from Melanoma. Blaine is remembered by his mother, Shari, his sister, Chera, and his nieces, Asia Payne, Destiney, and Noel Pfieffer. The Navy Gold Star program and the Webb family also remember SCPO Randall R. Webb (June 25, 1961-June 28, 2009). Never Forgotten!