"Forever Loved, Never Forgotten"
The Navy Gold Star Program is eternally grateful for the sacrifice of those Service Members who have died in service to our country. To help us to never forget, we have set up this tribute page to honor and remember the memory of those lives. If you would like to honor the memory of your Sailor, Soldier, Marine, Airman or Coast Guardsman through the Navy Gold Star website please submit your thoughts and a photo.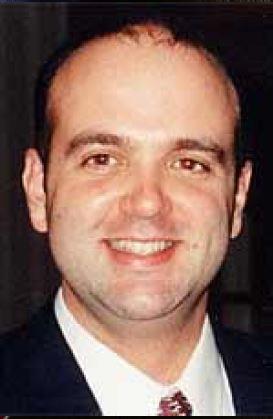 Michael "Scotty" Lamana was born in Baton Rouge, LA. An inquisitive child, he was intrigued by everything and anything mechanical. He loved taking things apart just to put them back together. He was a 1988 graduate of Catholic High School and continued his education at LSU, graduating with a BS in Political Science. He was commissioned an Ensign in the Navy in 1992. He trained in Pensacola, FL, San Antonio, TX, and Jacksonville, FL, as a Navy flight officer, later being assigned to Barber's Point, Hawaii. In February 1999, he served on the Navy staff at the Pentagon as a briefer for the Chief of Naval Operations and Knowledge Management Officer/Assistant Project manager. He also completed an MBA at the University of Maryland. Scotty's military friends continually related stories of his devotion to and readiness to help his friends. Scotty is remembered by his parents, Mike and Wanda, his wife, Lorna, and sisters, Danielle and Andrea.