"Forever Loved, Never Forgotten"
The Navy Gold Star Program is eternally grateful for the sacrifice of those Service Members who have died in service to our country. To help us to never forget, we have set up this tribute page to honor and remember the memory of those lives. If you would like to honor the memory of your Sailor, Soldier, Marine, Airman or Coast Guardsman through the Navy Gold Star website please submit your thoughts and a photo.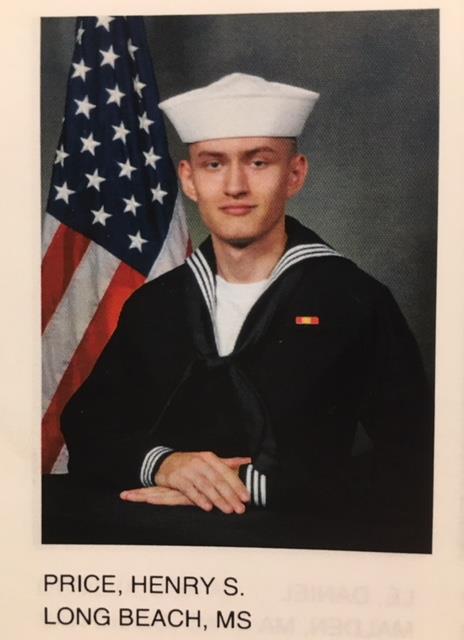 Henry Sinclair Price chose to join the US Navy upon graduation from High School, with Honors. He chose the nuclear program, was selected, but due to color-blindness, and security regs, had to choose a new rate. He chose Machinist Mate. Henry was recognized as a leader in boot camp, and upon graduation there, proudly served on he USS Bonhomme Richard. Fireman Price quickly made PO, and just prior to his death was going to A school, with hopes of making 1st. MM2 Price died in Sasebo Japan, proudly serving his country in a Navy uniform. His beloved family misses him dearly, over two years later, and will forever. God Bless all those who have lost loved ones serving the USA.