"Forever Loved, Never Forgotten"
The Navy Gold Star Program is eternally grateful for the sacrifice of those Service Members who have died in service to our country. To help us to never forget, we have set up this tribute page to honor and remember the memory of those lives. If you would like to honor the memory of your Sailor, Soldier, Marine, Airman or Coast Guardsman through the Navy Gold Star website please submit your thoughts and a photo.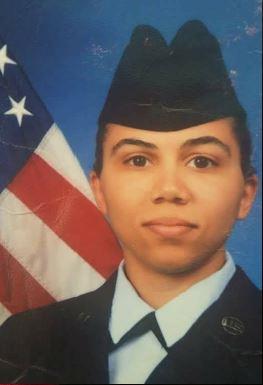 Rhianda N. Dillard was born in Hattiesburg, MS. Growing up with two brothers and a sister, her mother says she was a smart child who loved to learn new things. She enjoyed all clubs at school, especially robotics which she was introduced to in middle school. Later she also began tutoring other students. She graduated from D'Iberville High School with high honors in 2015 and decided to join the Air Force. She left for basic training and later reported to Offutt Air Force Base in Bellevue, NE, but continued to connect with her family as often as possible. Her mother stated she started to open up to others, making new friends, and learn her new job, working with computers. She enjoyed playing pool with her friends and spending time with her family. She is remembered by her mother, Elizabeth, her father, Michael, her "second mother," Marilyn, her sister, Jennifer, and her brothers, Autuone and Michael, Jr.