"Forever Loved, Never Forgotten"
The Navy Gold Star Program is eternally grateful for the sacrifice of those Service Members who have died in service to our country. To help us to never forget, we have set up this tribute page to honor and remember the memory of those lives. If you would like to honor the memory of your Sailor, Soldier, Marine, Airman or Coast Guardsman through the Navy Gold Star website please submit your thoughts and a photo.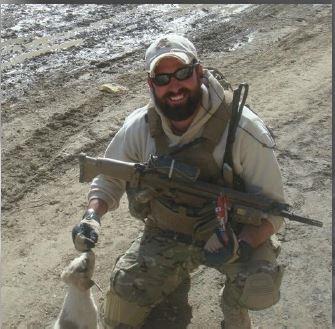 Christopher "Chris" Mosko was born in Worcester, MA, and spent his childhood in Connecticut, Delaware, and Wisconsin where he attended Eau Claire Memorial High School. He earned a BS in Commerce and Engineering from Drexel University where he Chris served in the ROTC. Upon entering the Navy, he joined the Explosive Ordnance Disposal group. He quickly became a platoon leader for Mobile Unit 3, deployed to support Haiti after the earthquake and ultimately was deployed to Afghanistan where he was Killed in Action on April 26 2012. Whether it was on the soccer field or with his ROTC unit, Chris was a natural leader and loved being part of a team. According to his mom, while in ROTC in Philadelphia, Chris implemented a 'punishment' where he would set up runs that stopped at historical sites throughout the city and have those being disciplined explain why each site was important to our country's history. He is remembered by his wife, Amanda, his sister, Meredith Hathaway and her husband Army Major Dr. Nathanael Hathaway M.D.), and his parents, John and Gayle Mosko.