"Forever Loved, Never Forgotten"
The Navy Gold Star Program is eternally grateful for the sacrifice of those Service Members who have died in service to our country. To help us to never forget, we have set up this tribute page to honor and remember the memory of those lives. If you would like to honor the memory of your Sailor, Soldier, Marine, Airman or Coast Guardsman through the Navy Gold Star website please submit your thoughts and a photo.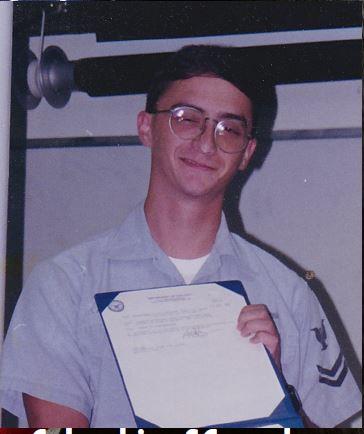 Jonathan R. Kalbach was born in Columbia, SC, and grew up in Saluda, SC, with his three brothers and four sisters. He enjoyed music, hiking, birdwatching, and reading. According to his mother, Sarah, he was a very good older brother to his little sister, Christy, taking her for rides in his truck just to explore. He, like his other siblings, looked up to his oldest brother, Mark, who was born without hands or feet. After graduating from Saluda High school, Jonathan joined the Navy in 1991 where he worked as an electronics technician on submarines. Jonathan continued his education at Brevard Community College while stationed in Florida. He was a Christian who loved children, animals, and all people. His mother recalled how Jonathan never failed to call her, especially after the death of his father, and visited at every opportunity. He is remembered by his mother, Sarah, and his his siblings, Mark, Tim, Paul, Beth, Joy, Hope, and Christina.