"Forever Loved, Never Forgotten"
The Navy Gold Star Program is eternally grateful for the sacrifice of those Service Members who have died in service to our country. To help us to never forget, we have set up this tribute page to honor and remember the memory of those lives. If you would like to honor the memory of your Sailor, Soldier, Marine, Airman or Coast Guardsman through the Navy Gold Star website please submit your thoughts and a photo.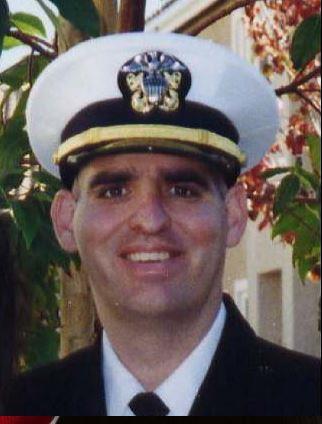 Lawrence David Hilton was born in Glendale, CA, and graduated from John Burroughs High School. He obtained his Bachelor of Science degree in Civil Engineering from Cal State University and his MBA from the Naval Postgraduate School. He joined the Navy in 1996 and was in the Civil Engineer Corp where he oversaw both construction and Public Works projects at various military installations. Lawrence was a competitive horseshoe player and loved to play strategy board games. "He was a terrific example of unconditional acceptance and love of his fellow man," said his wife, Carole. "He was a man of faith. His untimely death impacted many but the joy with which he embraced life and his legacy of love and service live on in his children and those who knew him." Lawrence is remembered by his wife, Carole, his children, Katie, Ryan and Laura, his mother Alice, and sisters, Linda and Stephanie. His father Stan is deceased.