"Forever Loved, Never Forgotten"
The Navy Gold Star Program is eternally grateful for the sacrifice of those Service Members who have died in service to our country. To help us to never forget, we have set up this tribute page to honor and remember the memory of those lives. If you would like to honor the memory of your Sailor, Soldier, Marine, Airman or Coast Guardsman through the Navy Gold Star website please submit your thoughts and a photo.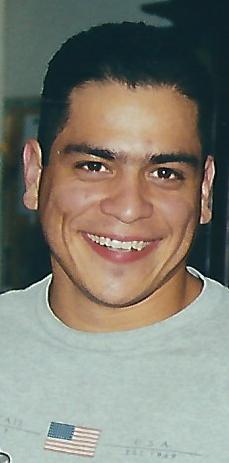 The essence and impact of human beings are easier felt and often better understood after passing. The state of mind experienced when they are no longer in our midst renders life unintelligible and creates long term conflict with our emotions and, ultimately, in the lasting mental, physical and spiritual wellbeing of us, the families we raise and nurture as well as in the manner we enjoy our present way of life as we aim to protect existing and future generations at all costs. Why? Because the sacrifice made is worth it!!
For his absence to be bearable and available to our next generation, we must consciously continue training and growing leaders with integrity and substance. Leaders who possess unwavering empathy for others in respectful and fair ways. Leaders with unconventional resourcefulness and collective vision to serve others. And above all, leaders with uncompromising conviction and courage to accomplish a mission regardless of its complexity, magnitude and overall difficulty.
Our son Stephen "Rod" had these qualities and so much more. He was such a leader and more. May his soul and that of his military service brothers and sisters rest in peace and forever be in the grace of God, Amen.