"Forever Loved, Never Forgotten"
The Navy Gold Star Program is eternally grateful for the sacrifice of those Service Members who have died in service to our country. To help us to never forget, we have set up this tribute page to honor and remember the memory of those lives. If you would like to honor the memory of your Sailor, Soldier, Marine, Airman or Coast Guardsman through the Navy Gold Star website please submit your thoughts and a photo.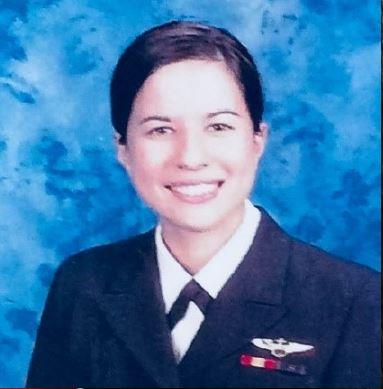 LT Allison Marie Oubre was born in Athens, Greece, to Don and Judy Oubre. She primarily grew up in Slidell, LA, where she graduated from Pope John Paul II school. Allison joined the military in 2003 after attending college at Vanderbilt University. Her parents say she wanted to be a Navy pilot, nurse, and lawyer when she grew up. During Allison's time in the Navy, she served as a Navy helicopter pilot. Growing up, she enjoyed playing soccer and tennis and was also a Girl Scout. She was fearless and had an adventurous spirit. She ran with the bulls in Spain, jumped 50 feet into the water off a cliff in Hawaii, loved kayaking, and of course being a Navy pilot. She is remembered as a gregarious, sweet, and adventurous person by her parents, Don and Judy, and brother, David.