"Forever Loved, Never Forgotten"
The Navy Gold Star Program is eternally grateful for the sacrifice of those Service Members who have died in service to our country. To help us to never forget, we have set up this tribute page to honor and remember the memory of those lives. If you would like to honor the memory of your Sailor, Soldier, Marine, Airman or Coast Guardsman through the Navy Gold Star website please submit your thoughts and a photo.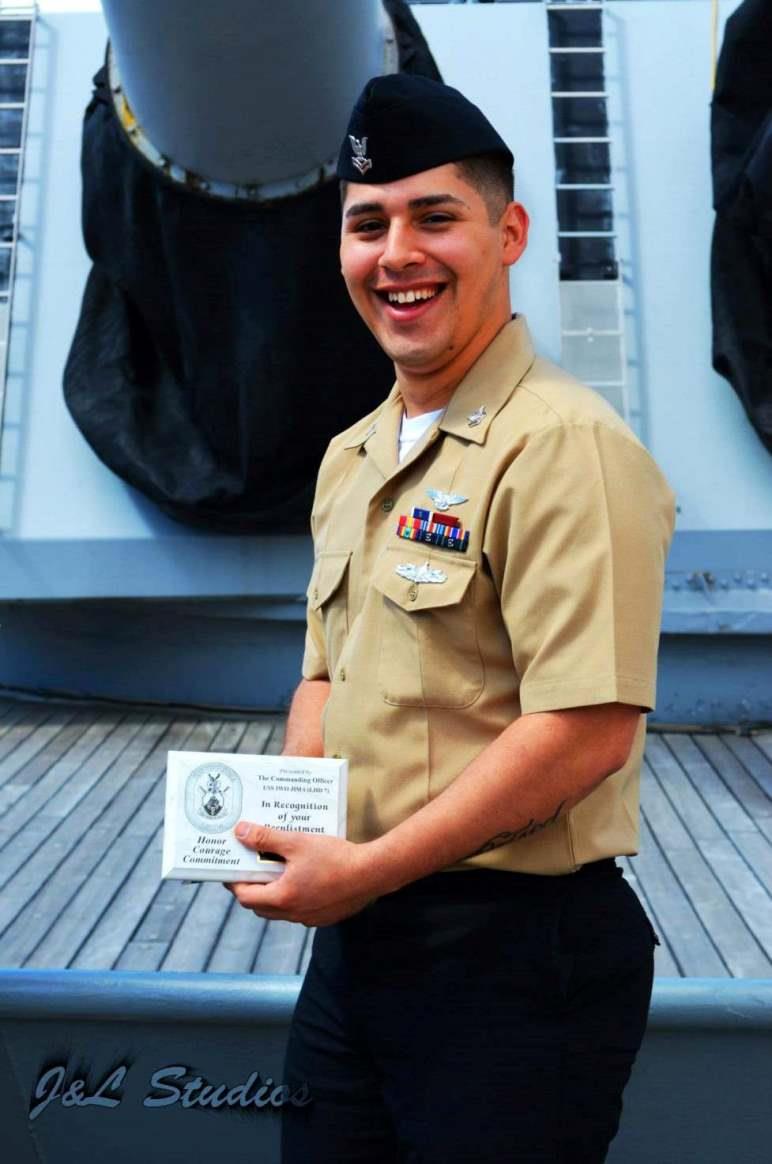 Gregory Lance Vasquez was born on February 3, 1991 in Coleman, Texas. Lance enjoyed growing up in the small town of Santa Anna where he took part in all of the hometown activities. His personality, a unique combination of playfulness and mischievousness, was loved and appreciated by his teachers and classmates alike. High school honors for Lance include: Outstanding AG Student, Most Improved Tennis Player, Fighting Heart Award, Outstanding Mixed Doubles, UIL participant, Perfect Attendance, A/B Honor Roll, NHS, Vice President of his class, Most Likely to Succeed, Most Handsome, Mr. SAHS, and Outstanding Citizenship Award. He played Mountaineer Football for two years. He had a passion for photography and was the Santa Anna Mountaineer Yearbook Photographer. This passion continued throughout his life and eventually he and a friend began a photography business. Lance dreamed of exploring the world and serving his country. To fulfill these dreams, he joined the U.S. Navy after high school graduation. He completed his boot camp in Great Lakes, Illinois, where his division won many honors. After boot camp, his A-School was in Pensacola, Florida. His first assignment was on the USS Iwo Jima (LHD 7), an amphibious assault vessel with a homeport in Norfolk, Virginia. He participated in two fleet weeks, one in Florida and one in New York. The Iwo Jima was then deployed on a humanitarian act for thirteen months. During this deployment, Lance visited many places including: Africa; Rota, Spain; the Suez Canal; Aqaba, Jordan; Saudi Arabia and Bahrain. While participating in this action, he was promoted to Petty Officer 2nd Class. Upon returning to the United States, Lance reenlisted for an additional five years and was stationed in Fallon, Nevada. Lance lived his life to the fullest and will always be remembered as a wonderful son, grandson, brother, nephew, cousin, student, friend, and hometown hero. He loved God, his family, friends, hometown, and serving his country through the Navy. His fun-loving nature, kindness, and eagerness to lend a helping hand has touched many lives and left the world a much better place. Deceased on August 1, 2014.