"Forever Loved, Never Forgotten"
The Navy Gold Star Program is eternally grateful for the sacrifice of those Service Members who have died in service to our country. To help us to never forget, we have set up this tribute page to honor and remember the memory of those lives. If you would like to honor the memory of your Sailor, Soldier, Marine, Airman or Coast Guardsman through the Navy Gold Star website please submit your thoughts and a photo.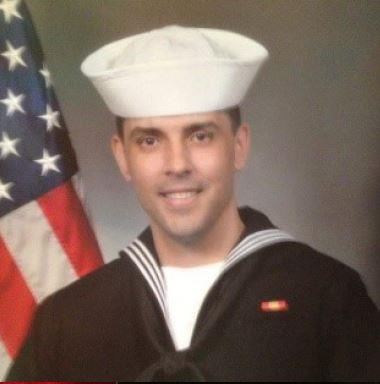 Joel Miles Taylor grew up in a military family. He was born at Eglin Air Force Base, FL, but lived Spain, Nebraska, South Carolina and Oklahoma. He spent most of his life, prior to enlisting in the Navy, in Oklahoma, wanting to be a firefighter when he grew up. After working in civilian jobs for several years, he enlisted in the Navy in 2013. Joel was a loved video games, playing football and was a big fan of the Oklahoma Sooners and the Detroit Lions. Joel volunteered at local animal shelters, including the New Orleans and Jacksonville Humane Societies, during his military assignments. He enjoyed playing with the shelter dogs and taking them out for exercise. Joel also participated in fund raisers to raise money for the animal shelters. He is remembered by his parents Daniel and Evelyn as a good kid who loved his family. He is also remembered by his sister, April Jones.