"Forever Loved, Never Forgotten"
The Navy Gold Star Program is eternally grateful for the sacrifice of those Service Members who have died in service to our country. To help us to never forget, we have set up this tribute page to honor and remember the memory of those lives. If you would like to honor the memory of your Sailor, Soldier, Marine, Airman or Coast Guardsman through the Navy Gold Star website please submit your thoughts and a photo.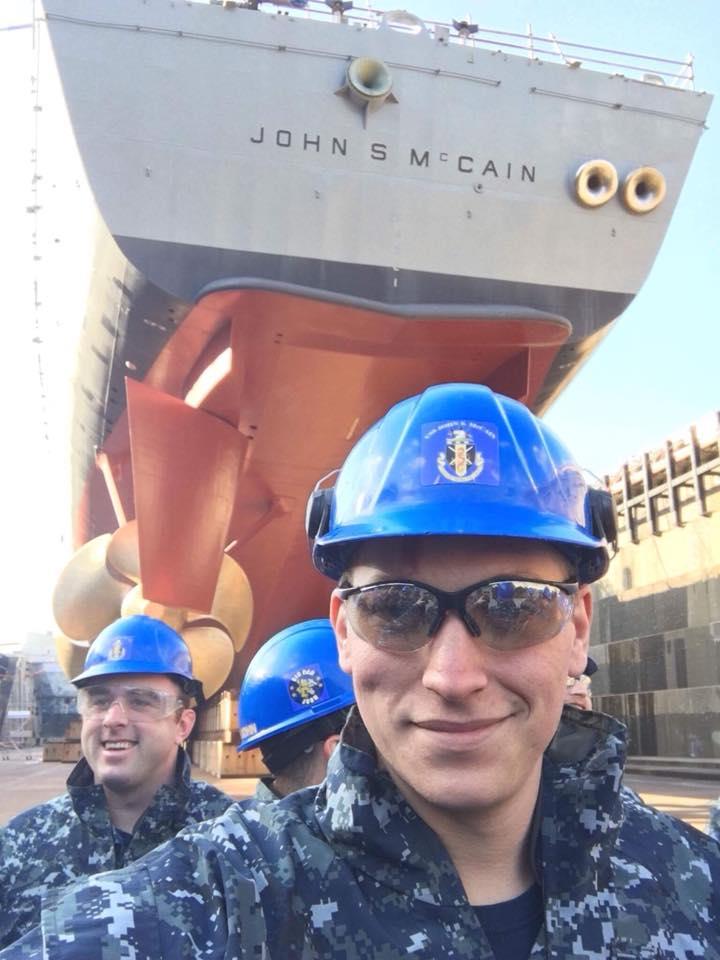 Kevin Sayer Bushell was born and raised in Gaithersburg, MD and joined the Navy after graduating from High School. He always wanted to travel and see the world and knew that joining the Navy was a great way to accomplish that goal. His first duty station was in Rota, Spain. He loved living in Spain and made great friends during his time there. While stationed there he traveled with friends throughout Spain and other countries including Ireland, Italy, and France. One of his favorite things to do was to attend tattoo conventions where he acquired some amazing tattoos. After he left Spain he went for further training in San Diego, CA before going onto his next duty station in Yokosuka, Japan. While stationed at the Yokosuka Naval Base he served as an ET on the USS John S. McCain. While on deployment he enjoyed visiting Australia, Vietnam, Guam, South Korea, and the Philippines. Kevin loved to visit art galleries and collect unusual trinkets during his travels. His fellow sailors on the McCain said Kevin was known as a "Renaissance Man" and his family could not think of a better way to describe him.