"Forever Loved, Never Forgotten"
The Navy Gold Star Program is eternally grateful for the sacrifice of those Service Members who have died in service to our country. To help us to never forget, we have set up this tribute page to honor and remember the memory of those lives. If you would like to honor the memory of your Sailor, Soldier, Marine, Airman or Coast Guardsman through the Navy Gold Star website please submit your thoughts and a photo.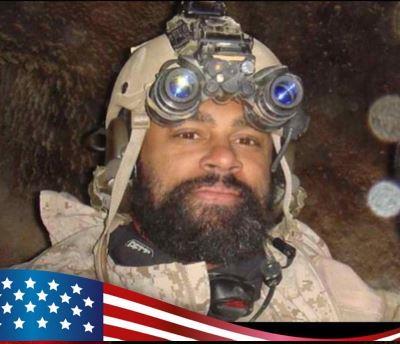 Kevin A. Houston was born in Atlanta, GA, and grew up in Hyannis, MA, where he attended Barnstable High School. Since he was nine years old, Kevin aspired to become a SEAL. He was a member of the Sea Cadet Corps from age 10-16, and joined the navy in 1995. After completing BUDs training with class 221, he joined SEAL Team 4. In January 2008, he had successfully completed the necessary training to become a member of SEAL Team 6. He was KIA in Afghanistan in 2011. "He grew up to become a defender of the 'little guy,'" says his mother, Janette. "He was highly respected both in high school and at his command. He was an excellent SEAL who was admired and loved by his brothers-in-arms and he felt the same way about them." He is remembered by his wife, Meiling, his children, Jaina and Ethan, his stepson, Michael McElroy, his younger brother, Craig, and his mother and father, Janette and Arthur. Kevin's sister, Miranda, predeceased him in 2005.