"Forever Loved, Never Forgotten"
The Navy Gold Star Program is eternally grateful for the sacrifice of those Service Members who have died in service to our country. To help us to never forget, we have set up this tribute page to honor and remember the memory of those lives. If you would like to honor the memory of your Sailor, Soldier, Marine, Airman or Coast Guardsman through the Navy Gold Star website please submit your thoughts and a photo.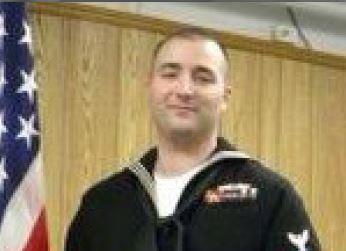 PO1 Robert "Rob" Adams grew up in Evansville, Indiana and joined the Navy in 2001. After completing basic submarine school in Groton, CT, he served on the USS Pasadena at Pearl Harbor, HI, as a communications technician. While in Hawaii, Rob met his wife, Daisy. After a heart problem took him out of the submarine, they moved to Great Lakes, IL, while Rob trained to become an electronics technician and welcomed their first child, a daughter, Aniela. They eventually returned to Hawaii when Rob was assigned to the USS Hopper. While there, Rob and Daisy welcomed their second child, Trent. Rob's final assignment was aboard the USS Rushmore at San Diego. Through his youth, Rob played multiple sports rooted for the Boston Bruins, New England Patriots, and the Boston Celtics. He also loved to play video games, but most of all he loved his family and friends. Rob is remembered by his wife, Daisy, his children, Aniela and Trent, his sister Gennie, his brother Rick, his step brother Tim Denton, his stepfather and mother Tim and Diane Denton, and his father Anthony Adams.