"Forever Loved, Never Forgotten"
The Navy Gold Star Program is eternally grateful for the sacrifice of those Service Members who have died in service to our country. To help us to never forget, we have set up this tribute page to honor and remember the memory of those lives. If you would like to honor the memory of your Sailor, Soldier, Marine, Airman or Coast Guardsman through the Navy Gold Star website please submit your thoughts and a photo.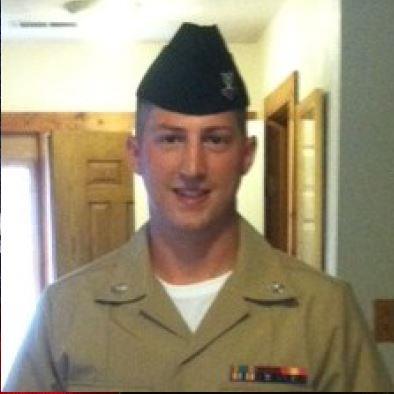 Robert "Robby" Miner III was born in New Hyde Park, NY in 1987 where graduated from New Hyde Park Memorial High School and was a volunteer fire fighter. He joined the Navy in 2006, where he proudly served as a Master-at-Arms. Robby always wanted to be a police officer and held various positions that allowed him to excel within his job. Robby grew up with his dog, Biddy, along with his parents and brother. According to his father, Robby loved to figure out how things worked and make repairs as needed. Robby had planned to become a Mustang (Enlisted to Officer rank), as he was very patriotic and a natural leader. He enjoyed outdoor activities such as camping, fishing, and geocaching with his wife and two sons. He is remembered by his wife Deanna, their sons, Triston and Gavin, his parents, Rob and Laurie, and his brother, Max.