"Forever Loved, Never Forgotten"
The Navy Gold Star Program is eternally grateful for the sacrifice of those Service Members who have died in service to our country. To help us to never forget, we have set up this tribute page to honor and remember the memory of those lives. If you would like to honor the memory of your Sailor, Soldier, Marine, Airman or Coast Guardsman through the Navy Gold Star website please submit your thoughts and a photo.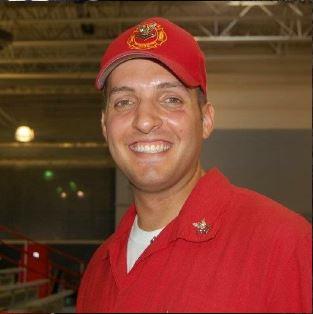 Brandon Slatton loved to laugh, said his wife, Jenny. "He was definitely a people person." Brandon was born in Pocatella, ID, but grew up in Pevely, MO where he attend-ed Herculaneum High School. He joined the Navy in 2004 and be-came a Damage Controlman where he managed fire systems aboard ships, taught firefighting at Boot Camp, and recruited young Sailors.A handy guy, Brandon was always working on something – be-tween building things for his two children or tinkering with his motorcycle or pick-up truck, his hands were rarely idle. According to Jenny, Brandon's dream was to retire at 20 years and become a fire marshal as his second career, "or a mailman," he would joke to his wife. He always had a smile on his face, "unless the Cardi-nals or Packers were losing," says Jenny. He is remembered by his wife Jenny, his children, Gene and Emmie, his mother and father, Paula and Vern, and his siblings Nathan, Anna, and Danielle.