"Forever Loved, Never Forgotten"
The Navy Gold Star Program is eternally grateful for the sacrifice of those Service Members who have died in service to our country. To help us to never forget, we have set up this tribute page to honor and remember the memory of those lives. If you would like to honor the memory of your Sailor, Soldier, Marine, Airman or Coast Guardsman through the Navy Gold Star website please submit your thoughts and a photo.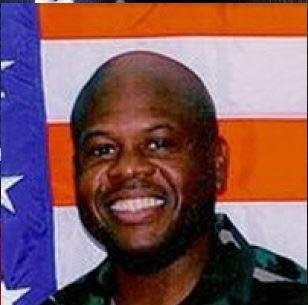 LTJG Terry J. Dugas, Jr. was born and raised in Lafayette, LA , and attended Northside High School. He joined the Navy in 1989 after graduating from Troy State University Summa Cum Laude and worked in the installation security department as base police. He had always dreamed of being a police officer when he grew up. Terry and his wife, Eva, have two sons, Terry and Torey. Terry enjoyed spending time with the family and their dogs as well as fishing motorcycle riding. He is remembered as a hero and all-around great guy. He was an involved husband and father. "His untimely death was a tragedy to us but we've triumphed through it and turned his memories into something remarkable," said his wife.