"Forever Loved, Never Forgotten"
The Navy Gold Star Program is eternally grateful for the sacrifice of those Service Members who have died in service to our country. To help us to never forget, we have set up this tribute page to honor and remember the memory of those lives. If you would like to honor the memory of your Sailor, Soldier, Marine, Airman or Coast Guardsman through the Navy Gold Star website please submit your thoughts and a photo.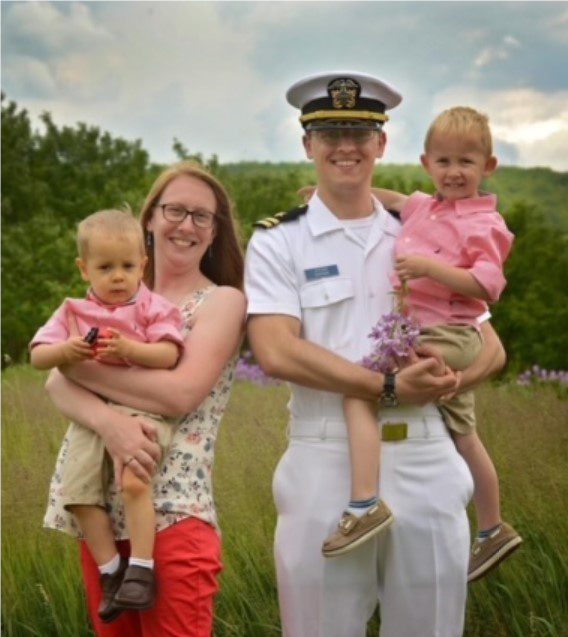 The Citadel Class of 2009
Born in Wichita Falls, TX, Steven joined the Navy as an Ensign and served aboard the USS Ramage, USS Normandy, COMOPTEVFOR, and the USS Stethem. He enjoyed his deployments and visiting foreign ports, but loved his family. He was a proud father of 2 boys and loved taking them to the park and on walks. He enjoyed every breath he took and always had a smile on his face. Steven enjoyed his time in the Navy, exploring foreign ports on deployments, and excelling at his many jobs. He could make his sons, Alex and Nathan laugh better than anyone.
Survived By:
Spouse: Patty Hopkins
Children: Alex 7 and Nathan 5
Hopkins Parents: Laura and Lyle Hopkins
Pets: Golden Retrivers, Milo 11 and Rascal 9