"Forever Loved, Never Forgotten"
The Navy Gold Star Program is eternally grateful for the sacrifice of those Service Members who have died in service to our country. To help us to never forget, we have set up this tribute page to honor and remember the memory of those lives. If you would like to honor the memory of your Sailor, Soldier, Marine, Airman or Coast Guardsman through the Navy Gold Star website please submit your thoughts and a photo.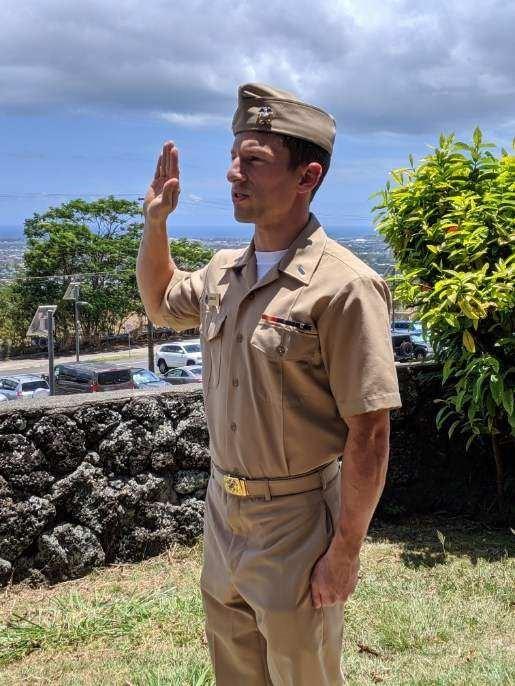 Lieutenant Joshua Drablos, USN, of Forest, VA was killed in a plane crash in Hawaii on June 21, 2019. Josh was born in Montgomery, Alabama on December 28, 1991. He attended high school in Forest, VA where he was a state champion pole vaulter. Josh graduated from the United States Naval Academy in 2015 and was a member of the Men's Track and Field team. Josh commissioned an Ensign, selecting NFO, later transferring as an Information Professional.
LT Drablos reported November 2018 and began contributing to Fleet Cyber Command's mission in support of U.S. INDOPACOM, helping to align defensive lines of effort to theater priorities. A plank owner, LT Drablos held several roles within Fleet Cyber Command's Task Force – Pacific while the new organization defined itself as the coordinator and synchronizing element for all Cyber operations within the INDOPACOM AOR. He assumed the role of Future Operations Officer for Defensive Cyber Operations, conducting planning of operations for over 700 cyber warriors in one of the Department of Defense's largest theaters of operations.
Fearless, Josh loved adventure. When he wasn't working on or riding his jet ski, he was in the water on his boat or kite board, hiking, sky diving, or building furniture out of pallets. Josh didn't have an "off" button and was in constant motion, full of ideas and making plans for the next adventure.
He is survived by his parent's, Dave and Gaynor Drablos and siblings Captain Jonathan Drablos, USMC, Katherine Anderson (Spencer) and Anne Marie Drablos (Paul).