"Forever Loved, Never Forgotten"
The Navy Gold Star Program is eternally grateful for the sacrifice of those Service Members who have died in service to our country. To help us to never forget, we have set up this tribute page to honor and remember the memory of those lives. If you would like to honor the memory of your Sailor, Soldier, Marine, Airman or Coast Guardsman through the Navy Gold Star website please submit your thoughts and a photo.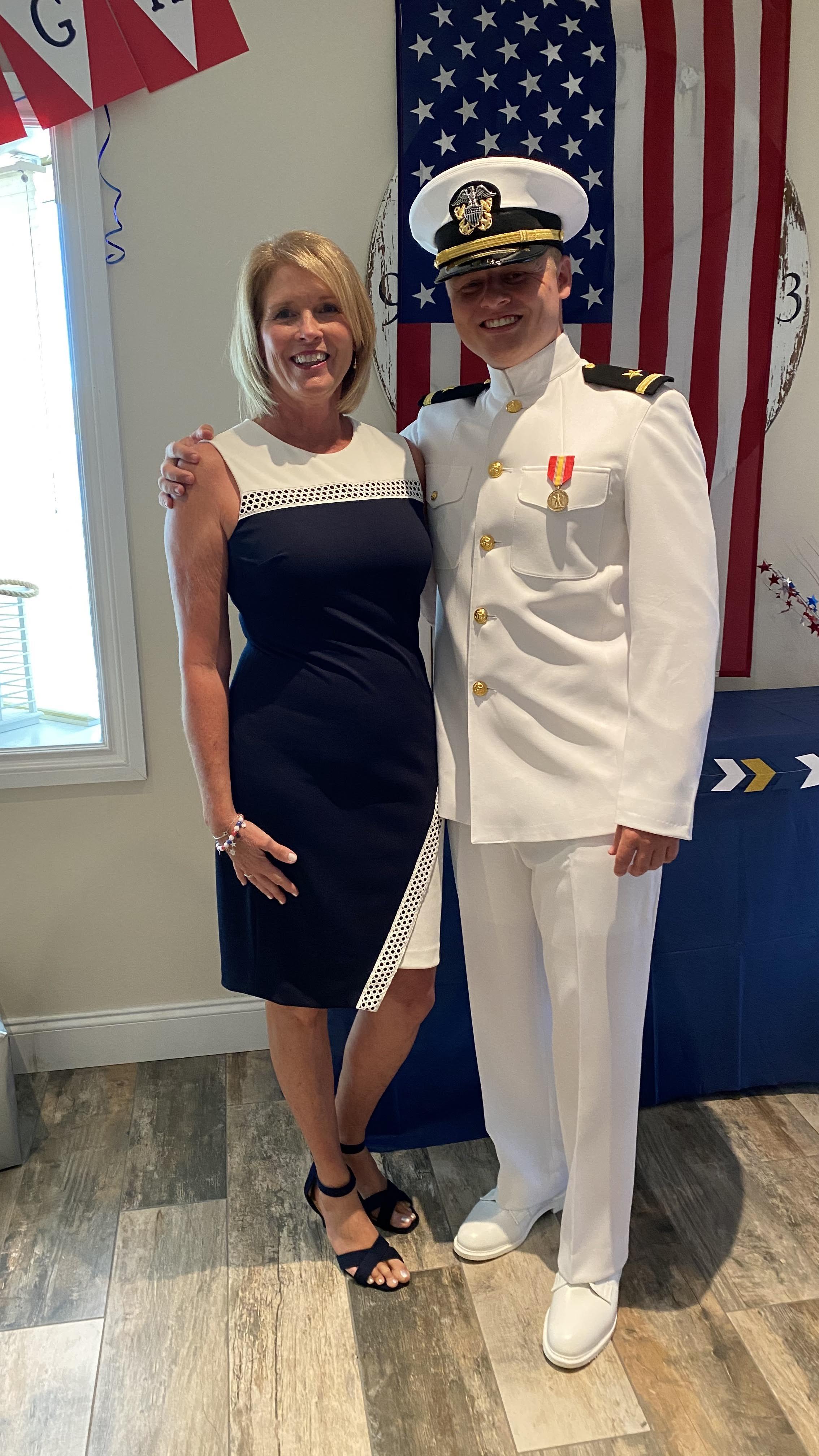 My son, Ensign Samuel S. Cleghorn, was taken from us way too soon. On October 3, 2020, a drunk driver ended his physical life. This person spent 10 years in the Air Force. My son was commissioned May 1, 2020 and had been at his assigned base for 6 weeks. All his life, he dreamed of serving the United States of America in the Navy. He was dedicated, loyal and proud to serve this nation, if only for a short time.
Sam was the glue that held his friends and military colleagues together. He always reached out to study or enjoy leisure time with friends and built strong relationships among everyone. His smile was always the same; big, bright and often! His eyes twinkled every time he smiled. His love for family was deep. Sam experienced life to its fullest by sailing, scuba diving, target shooting, and playing video games. As a child he experienced every sport. It's as if he knew somehow, he needed to enjoy each and every day as if it were his last.
He graduated from the University of North Florida with a degree in Criminology, a minor in History and at the same time, completed his Naval studies at Jacksonville University. He fought hard to become a Commissioned Navy Officer. Our hearts are heavy as we navigate our days without him. At the same time, I'm grateful for his time on earth and proud to have been his mom.