"Forever Loved, Never Forgotten"
The Navy Gold Star Program is eternally grateful for the sacrifice of those Service Members who have died in service to our country. To help us to never forget, we have set up this tribute page to honor and remember the memory of those lives. If you would like to honor the memory of your Sailor, Soldier, Marine, Airman or Coast Guardsman through the Navy Gold Star website please submit your thoughts and a photo.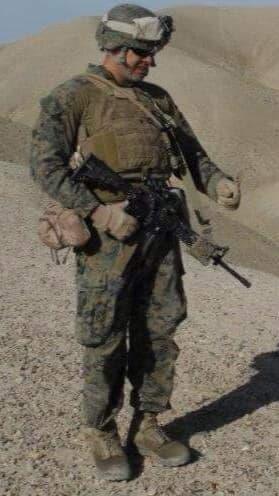 Eric was KIA on his third tour of Afghanistan with the 1/8 Marines. Someone called for help: he went; he triggered an IED and took the full brunt of it. Eric's Marines come in every year on Memorial weekend to celebrate his beautiful life with his family and hometown friends. In this picture, if you look closely, you can see a butterfly landed on his hand. This picture sums him up perfectly, tough and ready for action yet, a heart of gold and a smile to light the world. Eric was considered a Marine by his battalion because he fought right beside them. He was completely dedicated to healing their wounds as well as their minds. He made the best of all situations and made life for his Marines, his family and his friends better. He is loved, missed, honored and remembered every day.