"Forever Loved, Never Forgotten"
The Navy Gold Star Program is eternally grateful for the sacrifice of those Service Members who have died in service to our country. To help us to never forget, we have set up this tribute page to honor and remember the memory of those lives. If you would like to honor the memory of your Sailor, Soldier, Marine, Airman or Coast Guardsman through the Navy Gold Star website please submit your thoughts and a photo.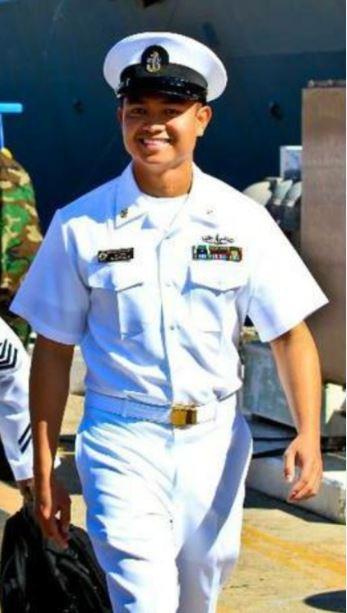 Villanueva was born in Butuan City, Philippines, to Illino illanueva and Lorna Lee. He was a husband and father to Mae, Eleyna and Christian Villanueva Jr. He inherited his parents' wisdom, integrity and zest for life. In 1998, he joined the U.S. Navy and served as an Electrician's Mate for 12 years. He completed boot camp in Great Lakes, Illinois. He attended Electrician Class A School and graduated No. 1 in the class, which gave him first choice of duty station. He chose Naval Station Pearl Harbor, Honolulu, Hawaii. His follow-on assignments included USS Lake Erie (CG 70); Commander, U.S. Pacific Fleet (COMPACFLT) Boathouse; USS Port Royal (CG 73); and USS Chafee (DDG 90). His list of awards earned includes Enlisted Surface Warfare Specialist, Navy Commendation Medal, Navy Marine Corps Achievement Medal (3), Meritorious Unit Commendation, Battle E, Good Conduct Medal, National Defense Medal and Sea Service Ribbon.