"Forever Loved, Never Forgotten"
The Navy Gold Star Program is eternally grateful for the sacrifice of those Service Members who have died in service to our country. To help us to never forget, we have set up this tribute page to honor and remember the memory of those lives. If you would like to honor the memory of your Sailor, Soldier, Marine, Airman or Coast Guardsman through the Navy Gold Star website please submit your thoughts and a photo.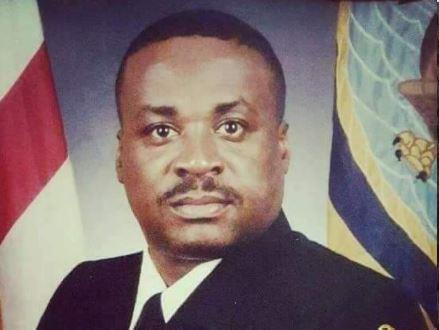 Sylvester was born in Morristown, NJ, and graduated from Weequahic High School. He loved his dog, Budda, and always wanted to be a pilot when he grew up. He enlisted in the Navy in 1979 where he worked his way up through the ranks to become a Master Chief Aviation Supervisor. In his free time, Sylvester enjoyed fishing and bowling. He was very committed to his military career and served for 20 years. His son, Jamel, spoke of working with his dad at a part-time job at a limousine service. Jamel cleaned the vehicles and his father would drive them. "It was the simple memories I miss about my father," Jamel said. "I am super proud of him and his accomplishments." Sylvester is remembered by his wife, Andriana, two sons, Jamel and DeSean, and a daughter, Nekia.
I would like to say a word or two about the life and legacy of AFCM (AW/SW) Sylvester Freeman, whom I had the honor to work with at HSL-34 (NAS Norfolk, VA) beginning during 1985 until 1987 and a second time, at HM-12 (NAS Norfolk, VA) from 1987 to 1990 and finally at NAMTRAGRUDET 1007 (NAS Oceana VA during 1996. He was a sailor's sailor at all times and loved the Navy. He should be remembered as being a sailor who was in his natural environment serving at sea faithfully aboard many ships. We salute his valor and courage, may he never be forgotten. Written by: Stan Killins AMHC(AW/SW) USN, Retired