"Forever Loved, Never Forgotten"
The Navy Gold Star Program is eternally grateful for the sacrifice of those Service Members who have died in service to our country. To help us to never forget, we have set up this tribute page to honor and remember the memory of those lives. If you would like to honor the memory of your Sailor, Soldier, Marine, Airman or Coast Guardsman through the Navy Gold Star website please submit your thoughts and a photo.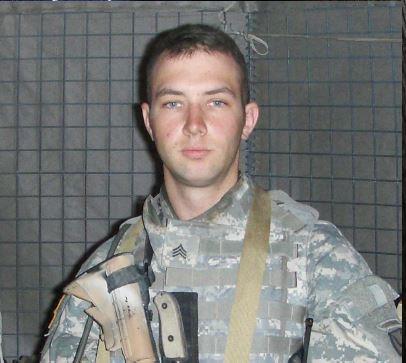 Shawn Duncan was born in Petersburg, VA, and grew up in Covington, VA, where he graduated from Alleghany High School. He joined the Army in 2001 and went to Fort Knox, KY, to work with tanks before changing his MOS to Scout when he was in Iraq. He was a sweet young man. His mother said, recalling a fond memory, "I remember one time when I dropped him off at school and did not kiss him goodbye. He came around to my side of the car and stood there. I asked him if he needed something and he said his kiss. I told him I didn't think he would want to kiss me with all of his friends around and he told me, 'I don't care who knows I love my mom.' He is remembered by his wife, Ashley Hodges, his sister, Tracie Dunkin, mother and stepfather, Darlene and Donovan Kelly, and his father and stepmother, Michael and Jan Dunkin.