"Forever Loved, Never Forgotten"
The Navy Gold Star Program is eternally grateful for the sacrifice of those Service Members who have died in service to our country. To help us to never forget, we have set up this tribute page to honor and remember the memory of those lives. If you would like to honor the memory of your Sailor, Soldier, Marine, Airman or Coast Guardsman through the Navy Gold Star website please submit your thoughts and a photo.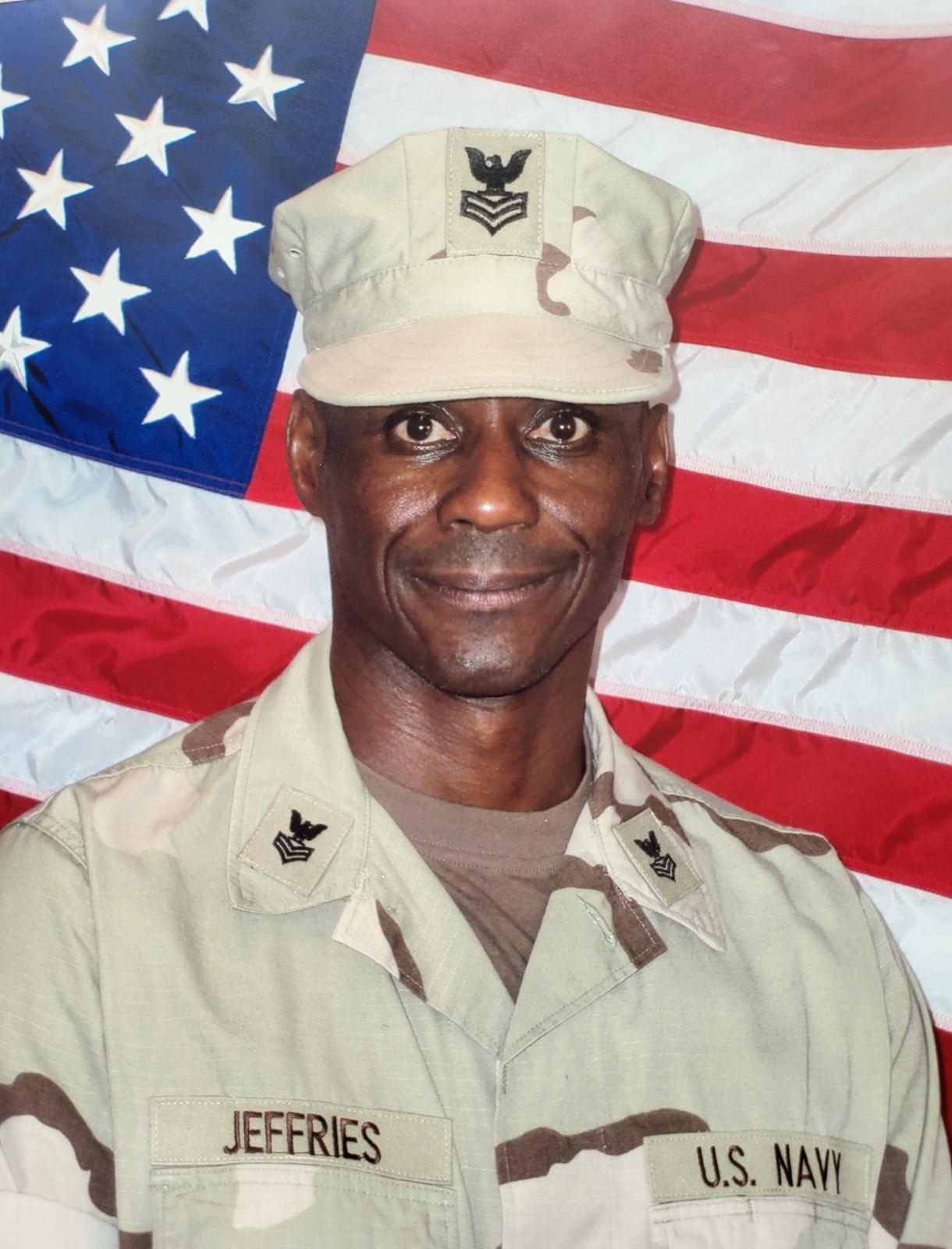 MC1 Victor Walter Jeffries was born February 9, 1955 in Brooklyn, NY. He attended Louis Brandeis High School in the heart of the Upper West Side and excelled as a student athlete. He continued his education at the University of Massachusetts at Amherst graduating with a Bachelor of Science in Physical Education and Exercise Physiology, 1979. Following higher education, Victor worked and lived in New York City, and played for the New Jersey Rams Semi-Pro Football team, 1979-1980.
Victor moved to Honolulu, HI in 1984 where he met his wife, Elizabeth. They had two daughters, Keshia and Chantel. He worked as a P.E. teacher and Head Coach of the J.V. Girls basketball team at Farrington High School, leading to a state championship. He was involved with the Hawaii National Guard Youth Challenge Academy as a mentor. An anchor in his community, he was always giving back with a smile and positivity.
In addition to Victor's career with the Hawaii Department of Education, he served with the U.S. Coast Guard, U.S. Army, and U.S Navy. At the end of his career, he worked at what is now known as Joint Base Pearl Harbor-Hickam, operating boats and equipment with the SEAL Team 1. He was later assigned to the Navy Expeditionary Logistics support group, Navy Customs Battalion Tango. They deployed on September 30, 2007 to Kuwait in support of Operation Iraqi Freedom. He later succumbed to injuries from a vehicular accident on December 30, 2007.