"Forever Loved, Never Forgotten"
The Navy Gold Star Program is eternally grateful for the sacrifice of those Service Members who have died in service to our country. To help us to never forget, we have set up this tribute page to honor and remember the memory of those lives. If you would like to honor the memory of your Sailor, Soldier, Marine, Airman or Coast Guardsman through the Navy Gold Star website please submit your thoughts and a photo.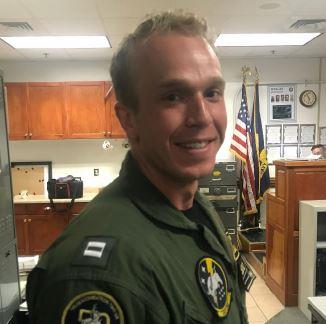 Raised in Siler City, NC, Luke B. Moody attended Jordan Matthews High School. He played football and baseball and was a member of the National Beta Club. After graduation, Luke attended NC State University where he earned his BS in Environmental Science with a minor in Naval Studies. He was a member of the NCSU ROTC program and an active member of Pi Kappa Alpha fraternity. "He was a true leader and a gentleman," said his mother. After college, Luke joined the Navy. While stationed at Whiting Field, Pensacola, FL, Luke began his career as a Navy helicopter pilot. After Pensacola, he was stationed at Naval Station Norfolk, VA, with Sea Combat Squadron Two Six, where he would obtain the rank of Lieutenant. Luke loved bodybuilding, flying his MH-60 Sierra helicopter, riding his motorcycle and dirt bike, nutrition therapy, and most of all, "for his warm gentle hugs." He enjoyed target shooting, hunting, fishing, spear fishing, kayaking, and spending time with family and friends. He is remembered by his mother and stepfather, Crystal and Bill Harman, his father and stepmother, Thomas and LaDonna Moody, his brother, Zachary and his sisters, Logan, Christian, and Mary.