"Forever Loved, Never Forgotten"
The Navy Gold Star Program is eternally grateful for the sacrifice of those Service Members who have died in service to our country. To help us to never forget, we have set up this tribute page to honor and remember the memory of those lives. If you would like to honor the memory of your Sailor, Soldier, Marine, Airman or Coast Guardsman through the Navy Gold Star website please submit your thoughts and a photo.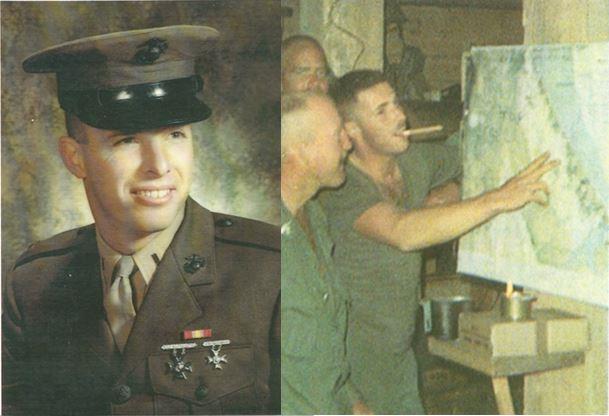 John Michael Odell grew up on Orcas Island, off the Washington coast. He was the third of four children, his family and friends called him "Mick". He enjoyed hunting and fishing with his brothers and friends, had a talent for music and played both basketball and football in high school. The Odell family lived in the Lodge built by the CCC located in Moran State Park where his father was the park ranger.Mick graduated from Western Washington University, WWU, in Bellingham WA where he majored in history. There he met his future wife, Kathy Kandlik. Mick and Kathy married that December. Mick had an amazing tenor voice where he was lead singer in the Odell family band, and singing in the WWU chorus. The Odell family appreciated the military. His brother Kim had joined the Air Force, while brother Don and wife were teachers on a US Military base in Germany. Mick, however always admired the Marine Corps, and after graduating from WWU he enlisted and was accepted for the Officer Candidate Course. Basic class 6-67 graduated in November 1967 at Quantico. Mick drove Kathy back to Washington State after graduation, where Kathy would live with her parents during Mick's Vietnam duty. On April 30, 1968 Mick's platoon was conducting patrols. Earlier that morning when a Navy Landing Craft Utility(LCU) boat was ambushed from the vicinity of An Lac, a village southeast of Dai Do. Mick was given orders to cross the Cua Viet River and attack An Lac. His platoon was ambushed and Mick died. The commanding officer of 3rd Marines, Colonel Milton Hull commented later that during the fighting he saw during World War II and Korea, he had never seen such a huge volume of enemy fire as he did on that day. Kathy has been to the site in Viet Nam where he was killed with other Marines to honor his leadership during the battle. It was a very healing experience for her, and a great honor to meet several of his fellow Marines that served with him. There is a Tribute Monument at Quantico to honor Mick and his fallen brothers from Basic Class 6-67.Mick is buried on Orcas Island where he grew up and is missed by his family every day.