"Forever Loved, Never Forgotten"
The Navy Gold Star Program is eternally grateful for the sacrifice of those Service Members who have died in service to our country. To help us to never forget, we have set up this tribute page to honor and remember the memory of those lives. If you would like to honor the memory of your Sailor, Soldier, Marine, Airman or Coast Guardsman through the Navy Gold Star website please submit your thoughts and a photo.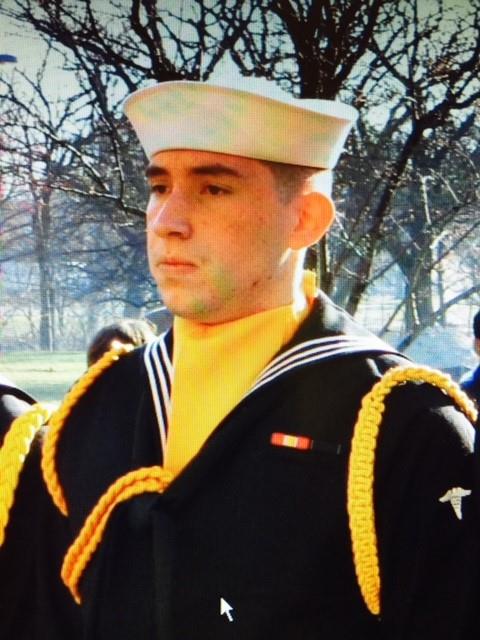 Born on Independence Day in Ventura, California, Colin was a one-of-a-kind person. Though often quiet and introspective, he was also sardonically funny – and he cared deeply for his friends and family. Colin graduated from Ventura High in 2008. Never having felt particularly challenged by school, he decided to join the Navy. He wanted to be a SEAL, but due to issues with his vision, was unable to serve in that distinction. Colin felt called to the health field, so trained as a medic. He had hopes of becoming a doctor one day. He served a tour in Afghanistan, embedded with the Marines in 2012. Colin's interests included reading, surfing, triathlons, and he was extremely adept at video games. Though born in Southern California, he didn't start surfing until he was stationed in Hawaii (though, who could blame him for waiting?). He was as comfortable discussing the Star Wars Universe, as he was talking Harry Potter. He read The Grapes of Wrath in High School just for fun. He befriended folks on MMPORG platforms. He participated in the Tough Mudder. A mix of nerd and endurance athlete, he contained multitudes. Every year on July 4th, we have two of his favorite things to honor him: pizza and root beer. He is missed every day by his mother, Darla; his sister, Cristen; his brother, Sean; as well as extended family, friends, and those whose lives he left a little brighter.