"Forever Loved, Never Forgotten"
The Navy Gold Star Program is eternally grateful for the sacrifice of those Service Members who have died in service to our country. To help us to never forget, we have set up this tribute page to honor and remember the memory of those lives. If you would like to honor the memory of your Sailor, Soldier, Marine, Airman or Coast Guardsman through the Navy Gold Star website please submit your thoughts and a photo.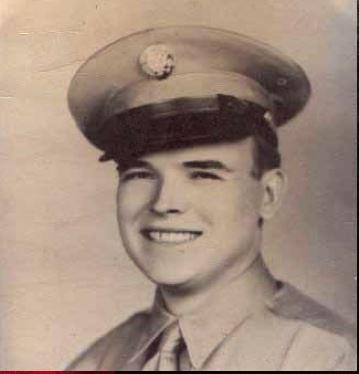 Daniel J. Butler was born in Sandusky, OH, to Floyd and Mary Butler. The family relocated to Seattle, WA, where Daniel grew up with his brother and sister. Daniel graduated from O'Dea High School before briefly continuing his education at Seattle University before joining the U.S. Army Air Corps in 1941. Daniel was a Radio Operator/Gunner on a B-17 Bomber. "I don't remember much about my brother," says Dale Butler. "I was seven years old when he was killed. I do remember his two or three short visits in uniform to our home before he shipped overseas." Dale recalls how his brother always brought him a toy when he visited. Daniel was among the first contingent of soldiers to be sent to England in 1942. His unit, the 91st squadron of the 322 Bomb group, was the outfit that the famous Memphis Belle flew with. He was only 22 when his B-17 was shot down over Schweinfurt, Germany, on August 17, 1943 on his 25th combat mission. Daniel is buried at the Lorraine American Cemetery in St. Avoid, France.