"Forever Loved, Never Forgotten"
The Navy Gold Star Program is eternally grateful for the sacrifice of those Service Members who have died in service to our country. To help us to never forget, we have set up this tribute page to honor and remember the memory of those lives. If you would like to honor the memory of your Sailor, Soldier, Marine, Airman or Coast Guardsman through the Navy Gold Star website please submit your thoughts and a photo.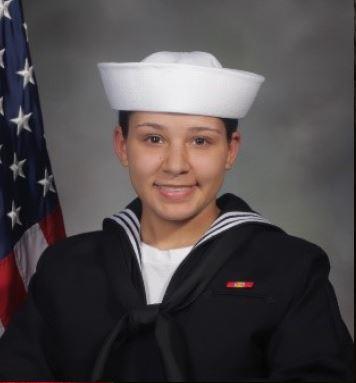 Kelsey M. Nobles was born in Houma, LA, and raised in Mobile, AL. As a child, Kelsey dreamed of attending Auburn University and becoming a pediatrician. She loved music, dancing, spending time with her friends, and going to the beach. A 2018 graduate of Baker High School, she was a member of the Key Club, the National Honor Society, and the President of the National Technical Honor Society. According to her mom, Kelsey loved helping with and bringing snacks to the special needs children at her school. After high school graduation, Kelsey joined the Navy and left for boot camp in March 2019. Her mother, Lisa, recalled her favorite memory of Kelsey was when she would clean her room in the middle of the night and then say: "Here you go London (sister) and mom," giving away all of the things she had decided she no longer wanted. Kelsey is remembered by her mother, Lisa and sister, London.