"Forever Loved, Never Forgotten"
The Navy Gold Star Program is eternally grateful for the sacrifice of those Service Members who have died in service to our country. To help us to never forget, we have set up this tribute page to honor and remember the memory of those lives. If you would like to honor the memory of your Sailor, Soldier, Marine, Airman or Coast Guardsman through the Navy Gold Star website please submit your thoughts and a photo.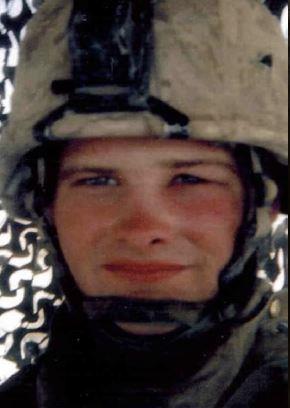 Johnathan K. Goffred was born in Virginia Beach, VA, and grew up in both Virginia and Kentucky. He attended Greenwood High School before joining the Marines in 2002. As a boy, Johnathan wanted to be a police officer. Johnathan's mother recalls flying kites and having treasure hunts with her son on Kill Devil Hills and Ocracoke Island in the Outer Banks. He loved the water and enjoyed boogie boarding and surfing and also loved to play the guitar. He is remembered by his mother Angelique Goffred Martin and his stepfather Vernon Martin Jr.