"Forever Loved, Never Forgotten"
The Navy Gold Star Program is eternally grateful for the sacrifice of those Service Members who have died in service to our country. To help us to never forget, we have set up this tribute page to honor and remember the memory of those lives. If you would like to honor the memory of your Sailor, Soldier, Marine, Airman or Coast Guardsman through the Navy Gold Star website please submit your thoughts and a photo.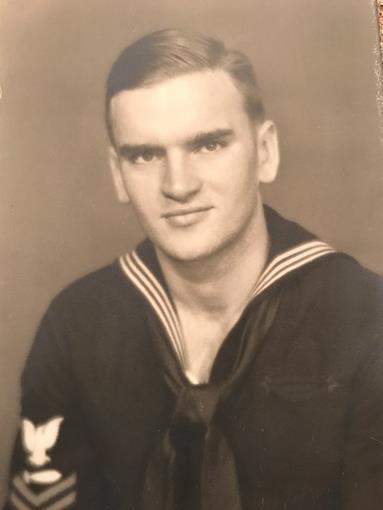 Blessing served on the USS Gudgeon (USS 211). The last siting of the submarine was April 7, 1944, when she left for patrol in the open sea off the Northern Mariana Islands. Blessing had a wonderful wife and daughter. His daughter Gail Anne Blessing Doherty lives in Fairfax, Virginia. She is proud of her father and vows to keep thememory of him alive.