"Forever Loved, Never Forgotten"
The Navy Gold Star Program is eternally grateful for the sacrifice of those Service Members who have died in service to our country. To help us to never forget, we have set up this tribute page to honor and remember the memory of those lives. If you would like to honor the memory of your Sailor, Soldier, Marine, Airman or Coast Guardsman through the Navy Gold Star website please submit your thoughts and a photo.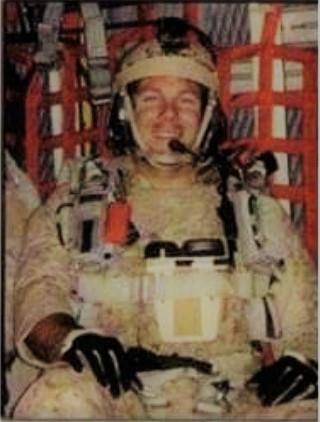 (SEAL) First Class Tyler S Stimson ( 1980-2010 ) Tyler was a Phi Beta Kappa graduate from the University of New Hampshire. While attending the university, Tyler was also a member of the Marine Corps Reserves earning a special achievement award for attaining the second highest overall score in academics, physical fitness and leadership. Tyler turned down a commission as an officer in the Marine Corps to pursue his true goal of becoming a Navy SEAL.
Tyler reported to the Navy's Recruit Training Command , Great Lakes, IL. There the Navy Club of the United States awarded him the United States Military Excellence Award for overall top performance.
Tyler attended BUD/S training in Coronado, CA. After graduation with Class 244 he was assigned to SEAL Team FOUR where he was advanced to Second Class Petty Officer. As a member of Team FOUR, he completed SEAL Lead Breacher and Diving Supervisor Courses.
Tyler transferred from SEAL Team FOUR to SEAL Team EIGHT where he was twice selected as the Junior SEAL of the Quarter and was advanced to First Class Petty Officer. With Team EIGHT, he deployed twice to Iraq and conducted 36 direct action raids resulting in the capture of 16 high value enemy leaders and 24 fighters as well as the recovery of hundreds of enemy weapons.
Tyler transferred from SEAL Team EIGHT after successfully completing the demanding selection and training program at Naval Special Warfare Development Group in Virginia Beach, VA and was assigned to NSWTACDEVRON TWO.
During his tour with NSWTACDEVRON TWO, Tyler deployed to Afghanistan and conducted assault operations resulting in the capture or death of multiple insurgent leaders. His superior work ethic and constant motivation have left an enduring impression on all who knew him.