"Forever Loved, Never Forgotten"
The Navy Gold Star Program is eternally grateful for the sacrifice of those Service Members who have died in service to our country. To help us to never forget, we have set up this tribute page to honor and remember the memory of those lives. If you would like to honor the memory of your Sailor, Soldier, Marine, Airman or Coast Guardsman through the Navy Gold Star website please submit your thoughts and a photo.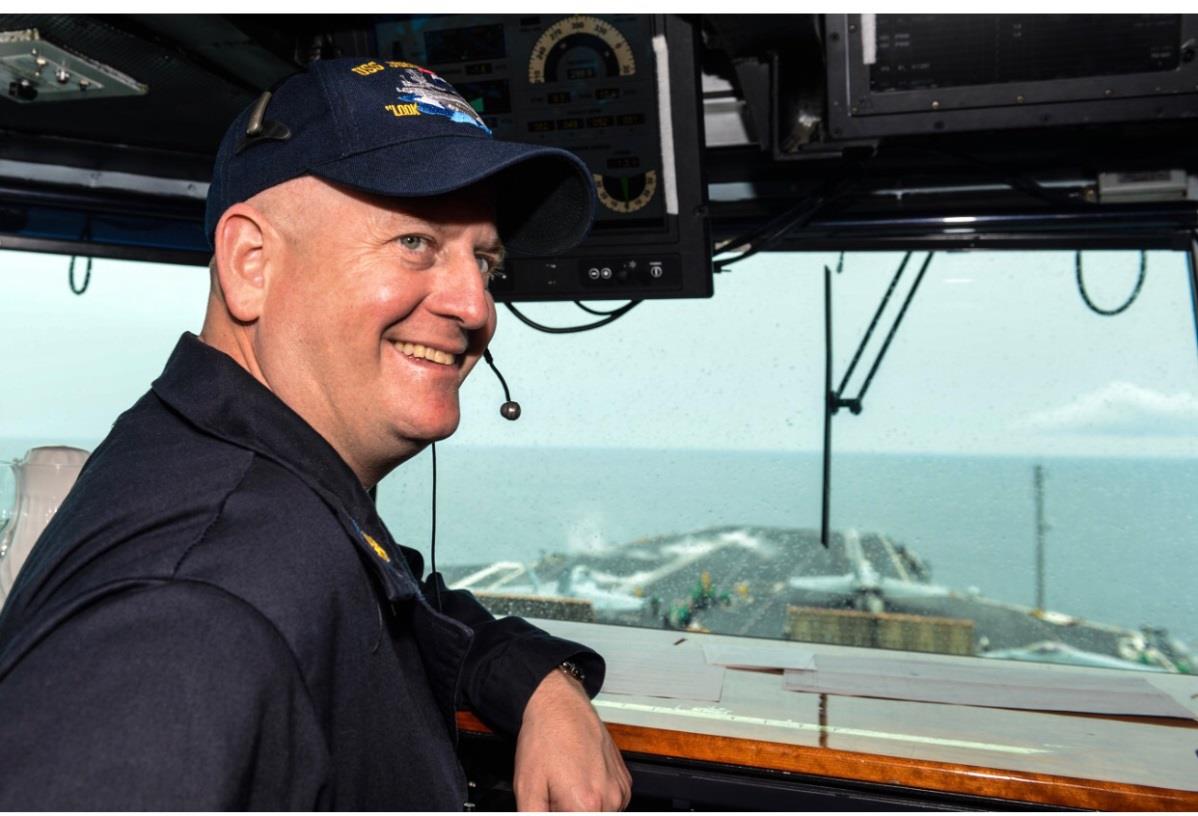 Lieutenant Commander Erik M. Sweet enlisted in the Navy when he was only 17 and served 12 years as a nuclear trained Electrician's Mate, achieving the rank of Chief Petty Officer.
He then commissioned via the Limited Duty Officer program, where he served for more than 14 years as an officer. With only two shore duty assignments in his 26+ year career, he was a proud, sea-going nuclear operator, Mustang mentor and friend to everyone with whom he met.
He served his sea time onboard USS CARL VINSON (CVN 70) for two tours – as a Petty Officer Second Class and a Chief Petty Officer. Onboard USS EMORY S. LAND (AS 39) as an Ensign where he earned his Surface Warfare qualification, and onboard USS JOHN C. STENNIS (CVN 74) for three tours – as a plankowner First Class Petty Officer, as her Auxiliaries Technical Assistant and Electrical Officer, and, lastly, as the Ship's Maintenance Officer.
His retirement ceremony was held aboard the STENNIS in Puget Sound Naval Shipyard on 6 March 2015. Erik's retirement ceremony was attended by several hundred people, showing how much he was beloved by his friends, family, Shipmates, and the nuclear maintenance community.
I was the Commanding Officer of USS HALSEY (DDG 97), homeported in Pearl Harbor, HI in April of 2015. Erik and I were competing in a run/swim biathlon in Kailua, Hawaii. Four days prior to his official retirement date, on April 26th, 2015, at the age of 44, Erik drowned while competing in that biathlon.
All who knew or had even met Erik saw that he lived each and every day to the fullest, and he had the knack for making everyone whom he was with feel special and loved. Losing his mother to breast cancer when she was 47 (he was 30) profoundly impacted how intensely and sensitively he approached life and personal interactions. He'd often say, "I'm not here for a long time, I'm here for a good time!" A few days before he died, he told me, "I could die tomorrow and be the happiest man ever. I'm done with the Navy … my kids are taken care of and I am finally with you, the Love of my life. The only reason why I wouldn't want to die is that I don't want to make you sad."
Erik Sweet was and is a gift to be cherished and his indomitable spirit lives on in the land of Aloha and in the hearts of everyone whom he loved.
-CDR Linda Seymour-Sweet