"Forever Loved, Never Forgotten"
The Navy Gold Star Program is eternally grateful for the sacrifice of those Service Members who have died in service to our country. To help us to never forget, we have set up this tribute page to honor and remember the memory of those lives. If you would like to honor the memory of your Sailor, Soldier, Marine, Airman or Coast Guardsman through the Navy Gold Star website please submit your thoughts and a photo.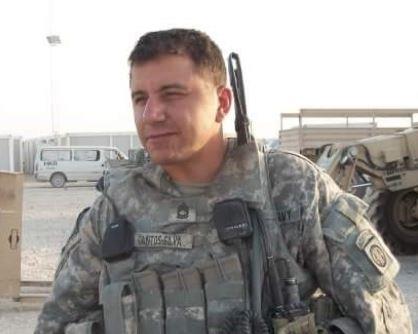 Carlos was born in Clarksville, TN, and graduated from North West High School. He enlisted in the US Army in 1996 and was working on his Associates of Arts in Criminal Justice when he was KIA. Carlos was a Platoon Sergeant with the 11th Battalion and led ground-force protection on the front lines. He deployed four times during his service. He enjoyed working on his car, hosting barbecues and dinners for his fellow Soldiers, and spending time with his family as often as he could. Carlos last spoke to his son, Cameron, on his 11th birthday, while actively deployed. "Carlos was a quiet person, but when he spoke, folks would listen," said his wife, Kristen. "He was an outstanding leader, trainer, confidant and best-friend to everyone who knew him." Carlos is remembered by his wife, Kristen, and their son, Cameron.