"Forever Loved, Never Forgotten"
The Navy Gold Star Program is eternally grateful for the sacrifice of those Service Members who have died in service to our country. To help us to never forget, we have set up this tribute page to honor and remember the memory of those lives. If you would like to honor the memory of your Sailor, Soldier, Marine, Airman or Coast Guardsman through the Navy Gold Star website please submit your thoughts and a photo.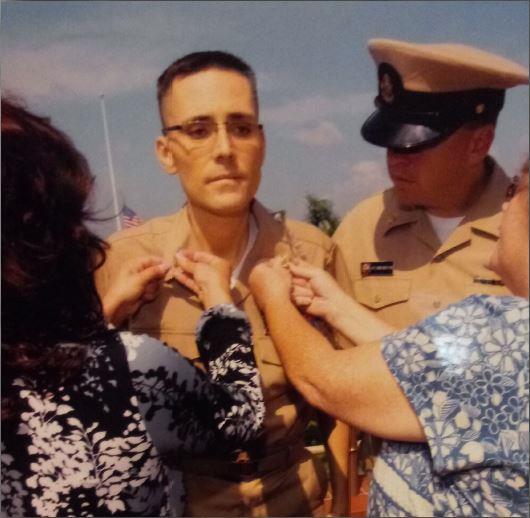 According to his mom, Nancy, David Eberhart Jr. wanted to be either a chef or a Sailor when he grew up. "He always loved talking to adults as a child and would listen to his grandfather's war stories intently – no matter how many times he heard them," she said. "I'm proud of the choice he made." David had a good heart, was tons of fun and loved to laugh. "He would make a fool of himself dancing in front of mirror by himself," she said. A protector of his family, David will always be remembered for his fierce devotion to his family and to the Navy. "He ate, drank, walked, slept, breathed, and bled NAVY," said his mom. "Life as we knew it died the second David drew his last breath," she said. "I am proud to have given my son the life he wanted. It was full of adventure, great opportunities, and he loved every moment enjoying what he did." David is remembered by his wife Hiroko, his sons Phoenix and Kuniyuki, his mom, Nancy, his sisters Dorothy, Shannon and Kimberly, and his brother Sean.