"Forever Loved, Never Forgotten"
The Navy Gold Star Program is eternally grateful for the sacrifice of those Service Members who have died in service to our country. To help us to never forget, we have set up this tribute page to honor and remember the memory of those lives. If you would like to honor the memory of your Sailor, Soldier, Marine, Airman or Coast Guardsman through the Navy Gold Star website please submit your thoughts and a photo.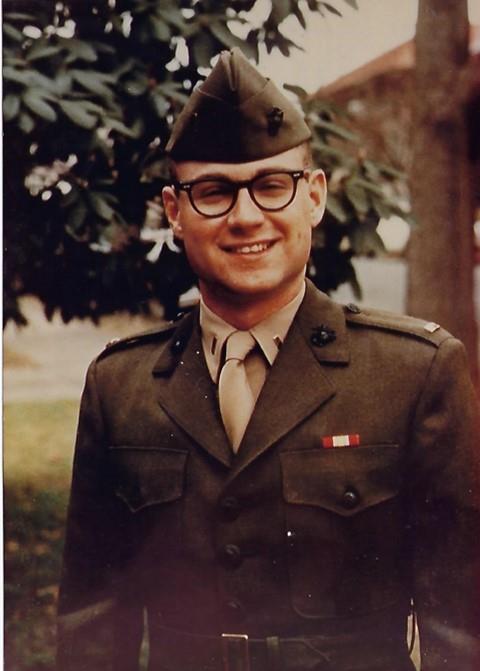 My father, Peter Patrick Murner, Jr. was born on May 13, 1945 in Brooklyn, NY to my grandparents, Peter and Natalie Murner. Rick, as we called him, resided in Hillsdale, NJ for 18 years with my grandparents and aunt, Maureen. Dad graduated from Don Bosco High School and then attended Mount St. Mary's College in Emmitsburg, MD where he received a Bachelor of Science degree.
Rick enlisted in the US Marine Corps in 1967 from Hillsdale, NJ. He went on to attain the rank of Second Lieutenant at Quantico, VA. In June 1968, he married my mother, Connie Drews. He was sent to Vietnam on August 4, 1968 where he served with the 3rd Motor Brigade, 3rd Division.
On August 26, 1968 at the age of 23, he was killed in action near Quang Tri, South Vietnam. He was awarded the Purple Heart, National Defense, Vietnam Service, Vietnam Campaign and RVN National Order 5th Class Military Medals. He was survived by mother and me. I was born on December 10th, almost 4 months after his death.
His life impacted many people and I have become friendly with his buddies from high school and college. He loved everything vehicles, he drove trucks for a living and together, with my grandfather, rebuilt cars in his spare time. He is missed everyday by everyone that knew him and those of us that didn't get a chance.