"Forever Loved, Never Forgotten"
The Navy Gold Star Program is eternally grateful for the sacrifice of those Service Members who have died in service to our country. To help us to never forget, we have set up this tribute page to honor and remember the memory of those lives. If you would like to honor the memory of your Sailor, Soldier, Marine, Airman or Coast Guardsman through the Navy Gold Star website please submit your thoughts and a photo.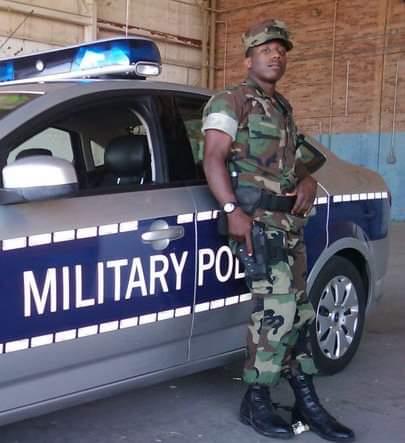 MA2 Mark Mayo was a amazing son, brother and friend. Being a single mother, I didn't have a Valentine's date, my son MA2 MARK MAYO told me that I looked pretty and that he was going to take me out, he was such a gentleman opening and closing the door, and played the song How Sweet it is to be loved by you, We had gone to Red Lobster.
MA2 Mark Mayo was born on September 7, 1989, in Washington DC to the proud parents of Sharon Blair and Decondi Mayo. Mark was the baby of the family and a "momma's boy". Mark had 6 bothers and 1 sister. He graduated from Williamsport High School in June of 2007. He reported to the masters-at arms "A" school located at Lackland Air Force Base in San Antonia, TX in 2008.
His first tour of duty was a Naval Security Force Bahrain where he served from February 2008 to March 2009. Completing that tour, he remained overseas taking orders to Naval Station Rota, Spain. There he was promoted to Petty Officer Third Class, thus becoming a non-commissioned officer. In May of 2011, Mark was transferred to Naval Station Norfolk where he served as the chief of the guard with the waterside security division of Naval Station Norfolk's security department. In November of 2011, he was promoted to PO2.
Marks's personal decorations include the Good Conduct Medal, National Defense Service Medal, Global War on Terrorism Expeditionary Medal, Global War on Terrorism Service Medal, Navy and Marine Corps Overseas Service Ribbon, Navy Expert Pistol Military Medal, Navy and Navy Sharpshooter Riffle Ribbon.
Mark was loving and kind and respected by all.