"Forever Loved, Never Forgotten"
The Navy Gold Star Program is eternally grateful for the sacrifice of those Service Members who have died in service to our country. To help us to never forget, we have set up this tribute page to honor and remember the memory of those lives. If you would like to honor the memory of your Sailor, Soldier, Marine, Airman or Coast Guardsman through the Navy Gold Star website please submit your thoughts and a photo.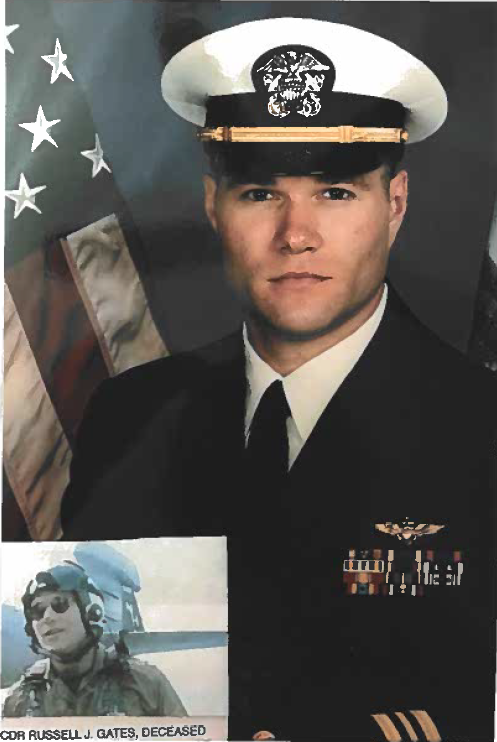 CMDR Russell J. Gates, US Navy Aviation, Decs, combat jet pilot, flew combat missions in Operation Desert Storm, Northern & Southern Watch, earned Air Medal six times, incl twice with gold stars. Was also Navy Test pilot serving with some of the eventual astronauts. The "Gator" was highly decorated and respected in the Navy aviation community. He saw no difference in the officer ranks vs the enlisted personnel. They were all his "friends". From his athletic days, he loved the team camaraderie that such discipline entailed. Some years after his demise, people, groups still eulogize his loss. For example, a couple decades after his loss, his high school alma mater recognized him by electing him, posthumously, to its alumni Distinguished Hall of Fame membership. The Gator's two cousins graduated from Purdue Univ, same as the Gator. They were inspired to follow in their cousin's footsteps. To this day, Russell's Gold Star parents still assimilate with several Navy families, all former "friends" of The Gator.