"Forever Loved, Never Forgotten"
The Navy Gold Star Program is eternally grateful for the sacrifice of those Service Members who have died in service to our country. To help us to never forget, we have set up this tribute page to honor and remember the memory of those lives. If you would like to honor the memory of your Sailor, Soldier, Marine, Airman or Coast Guardsman through the Navy Gold Star website please submit your thoughts and a photo.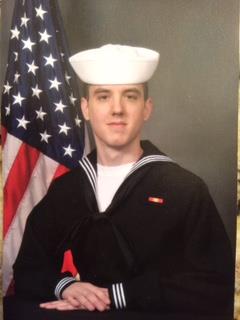 Micah grew up in the small Texas town of Goldthwaite. He enjoyed building things and when he was in high school, he built a life-sized trebuchet. He launched many a GI Joe over the house. His sister put her foot down when he wanted to launch her cat. Micah went to Texas A&M for 2 years and studied engineering before joining the Navy. He was a "nuke" stationed aboard the USS Ford in Norfolk, Virginia. Micah was a quiet, gentle kind of guy and we never knew that He struggled with depression. He tended to keep his troubles to himself and covered his sadness with an ever-ready smile. He must not have been able to see hope in this world and took his own life.There is hope and help available for those who struggle... don't keep it to yourself. The national suicide hotline number is 1-800-273-8255. The crisis textline is 741741. Please don't give up.