"Forever Loved, Never Forgotten"
The Navy Gold Star Program is eternally grateful for the sacrifice of those Service Members who have died in service to our country. To help us to never forget, we have set up this tribute page to honor and remember the memory of those lives. If you would like to honor the memory of your Sailor, Soldier, Marine, Airman or Coast Guardsman through the Navy Gold Star website please submit your thoughts and a photo.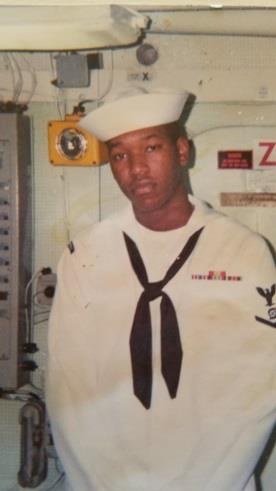 Maurice Busey, was more than a sailor and U.S. Navy Gas Turbine Engineer, he was a father, husband, brother, son and grandson. He was a friend and confidant who took those roles seriously whenever or however he could someone he would not matter how big or how small and no matter if it were day or night. Just like he was on call for his job he was on call for his family and friends and that gave him a sense of pride and purpose. He loved his family, his daughter was his world he absolutely adored her and it meant the world to him to be able to make her proud of him and he spent every moment possible leaving behind for her a positive legacy of love and humanitarianism.
There aren't enough words in the English language or dictionary to adequately describe the kind of man and person Maurice was. The only words that would be suffice are loyal, trustworthy, compassionate, intelligent, and inspiring just to state a few. Maurice was the kind of man who led my example and would not ask someone to do something that he would not do himself, he was the kind of guy you meet once in a lifetime truly a treasure and a blessing to all he came into contact with. Being able to share time and space with him was something out of fairytale book or movie, it was so amazing I was so honored to not only be his wife but his friend. Even though his journey has ended the jewels of knowledge he left behind and our very own precious jewel (our daughter) will forever be a reminder of this great man and his legacy of love, laughter, and hope.