"Forever Loved, Never Forgotten"
The Navy Gold Star Program is eternally grateful for the sacrifice of those Service Members who have died in service to our country. To help us to never forget, we have set up this tribute page to honor and remember the memory of those lives. If you would like to honor the memory of your Sailor, Soldier, Marine, Airman or Coast Guardsman through the Navy Gold Star website please submit your thoughts and a photo.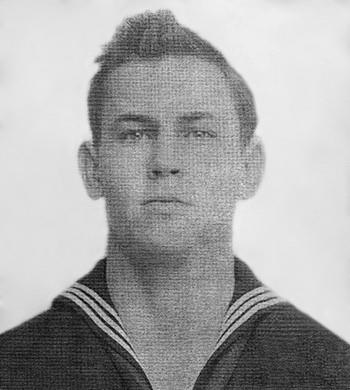 Warrant Officer W-1, U.S. Navy
Veteran of:
U.S. Navy 1946-1948, 1949-1954, 1955-1968
Cold War 1946-1968
Korean War 1950-1951
Vietnam War 1967-1968 (KIA)
Gene Tinnin was born April 11, 1929, in Houston, Texas. He enlisted in the U.S. Navy on April 11, 1946. He was a mess cook at Reception Station Treasure Island, California, then as a guard at Fleet Activity Yokosuka, Japan. He served aboard the heavy cruiser USS Chicago (CA-136) and the aircraft carrier USS Ticonderoga (CV-14).
Petty Officer Tinnin reenlisted in the Navy on April 5, 1949, and then served as an electronics technician (ET) aboard the heavy cruiser USS Macon (CA-132). He was an ET aboard the battleship USS Missouri (BB-63) including Korea.
Petty Officer Tinnin attended Underwater Demolition Team (UDT) training with Class 009 at NAB Little Creek, Virginia, from July to October 1952, and then served with UDT-4 until he left active duty on April 9, 1954.
He reenlisted in the Navy on December 7, 1955, and served as an ET aboard the USS Vandivier.
Petty Officer Tinnin again attended UDT training with Class 017 at NAB Little Creek followed by service with UDT-21 at Little Creek. His next assignment was with SEAL Team TWO at NAB Little Creek, followed by Officer Candidate School for Warrant Officer training.
He was appointed a Warrant Officer in the U.S. Navy and served with SEAL Team ONE at NAB Coronado, California. He deployed to South Vietnamuntil he was killed in action on August 20, 1968.