"Forever Loved, Never Forgotten"
The Navy Gold Star Program is eternally grateful for the sacrifice of those Service Members who have died in service to our country. To help us to never forget, we have set up this tribute page to honor and remember the memory of those lives. If you would like to honor the memory of your Sailor, Soldier, Marine, Airman or Coast Guardsman through the Navy Gold Star website please submit your thoughts and a photo.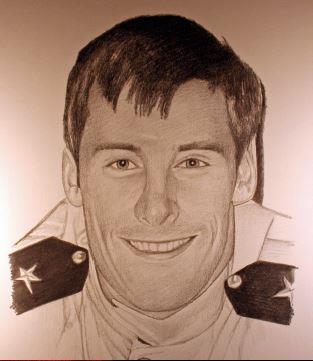 Michael "Mike" McGreevy, Jr. was one of eight Navy Seals in the group of 16 service members killed June 28, 2005, when their MH-47 Chinook helicopter was shot down in the mountains of Afghanistan. Born in Milwaukee, WI, Mike grew up in Portville, NY, where he excelled in athletics and taught himself how to speak German. He graduated first in his class at the Naval Academy in 1997. "He pushed himself very hard and accomplished so much in his short life, but he was best known for being a very personable and humble guy who was always looking out for others," said his mother, Patricia. Recalling a fond memory, she tells of a trip she took with Mike Jr. to Block Island with Michael Sr. and their Jack Russell Terrier, Loki, one January. "It was freezing and everything was locked so we walked the whole island to stay warm. Mike frequently put Loki inside his pea coat because the poor dog had short hair," said Michael Sr. "What could have been a miserable cold day turned out to be, like so many things with Mike, an adventure, the memory of which I still cherish. Miss him every day. He was a gift." Mike is remembered by his wife, Laura, his daughter, Molly, and his mother and father, Patricia and Michael.