"Forever Loved, Never Forgotten"
The Navy Gold Star Program is eternally grateful for the sacrifice of those Service Members who have died in service to our country. To help us to never forget, we have set up this tribute page to honor and remember the memory of those lives. If you would like to honor the memory of your Sailor, Soldier, Marine, Airman or Coast Guardsman through the Navy Gold Star website please submit your thoughts and a photo.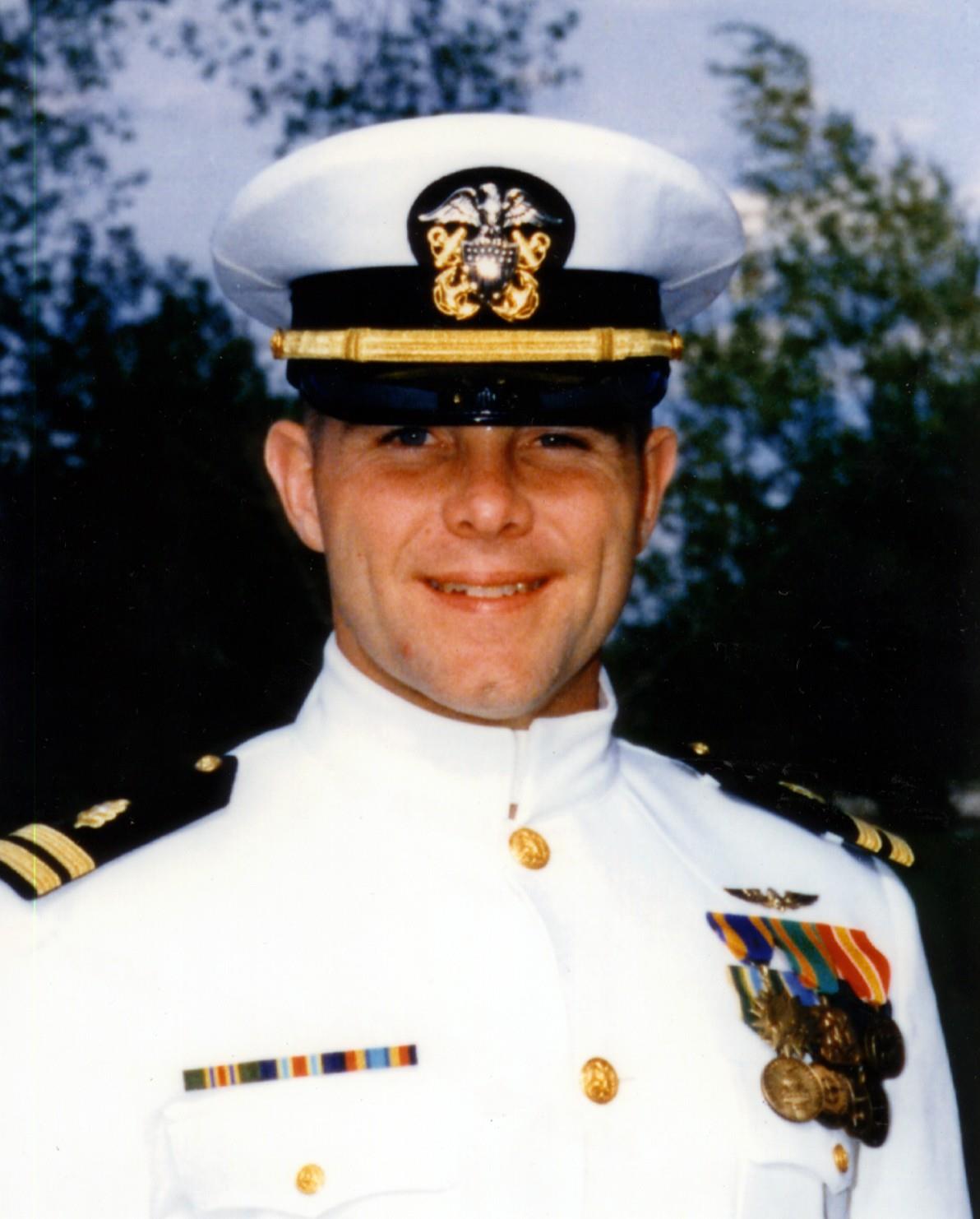 Michael Joseph Phipps was born on July 7th, 1967 in Carbondale, IL and grew up in Steubenville, OH. Michael was the eldest of five, having one sister and three brothers. After graduation from Ohio State University, the Ohio State Medical School, and passing his medical boards, Dr. Phipps worked as a Flight Surgeon with USMC squadron VMAQ-3 at NCAS in Cherry Point, NC. During this time, VMAQ-3 deployed to Aviano, Italy during the Bosnian conflict. In 1997, LCDR Michael J. Phipps, M.D. married Andrea L. Phipps (nee Granger), moving to Silver Spring, MD shortly thereafter to begin a 4-year residency in Orthopedic Surgery at what was once known as the National Naval Medical Center, now Walter Reed National Military Medical Center in Bethesda, MD). After graduating from residency, Dr. Phipps completed a 1-year Spinal Reconstructive fellowship at the Twin Cities Spine Center, in Minnesota. In 2001, LCDR Michael J. Phipps, M.D. returned to WRNMMC as an Orthopaedic trained Spinal Surgeon. Michael's tragic death on October 16, 2004 was sudden and unexpected. LCDR Michael J. Phipps was laid to rest at Arlington National Cemetery in Section 66.
Michael; a proud father of two daughters, Kara Lyn (97) and Meghan Kay (00), whom he adored. Over the years, Kara and Meghan have honored their Daddy through acts of service and participation with organizations such as the Travis Manion Foundation, Gold Star Teen Adventures and Wings for Val Foundation. Kara and Meghan are Sacred Heart alumni, graduating high school at Stone Ridge School of the Sacred Heart in Bethesda, MD. Kara is a 2020 Special Education graduate of High Point University, in North Carolina. Meghan is a junior attending High Point University with graduation in 2021. Andrea is an avid volunteer with Wings for Val Foundation, Two Top Mountain Adaptive Sports Foundation and Warrior Canine Connection as the breeder caretaker of WCC's Donna.