"Forever Loved, Never Forgotten"
The Navy Gold Star Program is eternally grateful for the sacrifice of those Service Members who have died in service to our country. To help us to never forget, we have set up this tribute page to honor and remember the memory of those lives. If you would like to honor the memory of your Sailor, Soldier, Marine, Airman or Coast Guardsman through the Navy Gold Star website please submit your thoughts and a photo.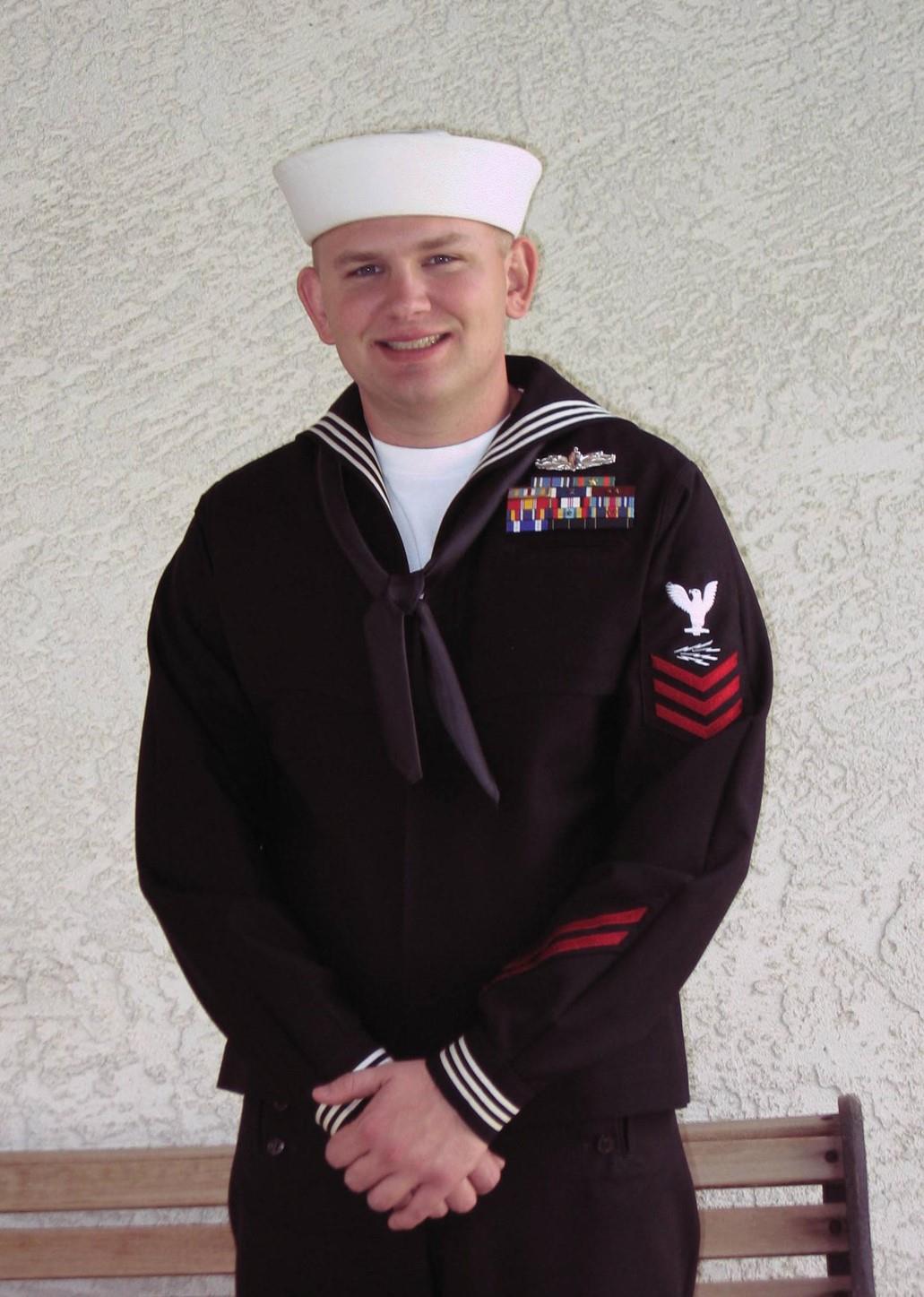 Jake was born and raised in Bakersfield, California. Upon graduation from high school, Jake enlisted in the United States Navy in 2000. He became a Cryptologic Technician Operator (CTO), and later became an Information Technician (IT), working with computers and radios as a part of Naval Intelligence communications. He served for just over 10 ½ years and achieved the rank of First Class Petty Office (E6) (Surface Warfare). Jake served in Yokosuka, Japan; Souda Bay, Greece; the NSA in Maryland; and lastly on the USS Antietam out of San Diego, California. Jake was posthumously awarded the Navy and Marine Corps Commendation Medal for his outstanding service. Jake served honorably, earning Sailor of the Quarter (twice), a meritorious mast award, Surface-Warfare pin, Joint Service Achievement Medal, and two Navy and Marine Corps Achievement Medals. These were in addition to other awards and commendations. He aided in the war in Iraq as intelligence communications for the Submarine Command out of Yokosuka, Japan. He volunteered and served in Afghanistan in 2010 as technical support for the hospitals. Jake also volunteered and served on naval funeral details in Maryland, Habitat for Humanity, and various other charitable endeavors. Jake was a wonderful, loving son and a generous friend, known for his sense of humor and steadfast friendship. He lived a very full and honorable life. He was a man of integrity, who is greatly missed and remembered by all who know and love him.