"Forever Loved, Never Forgotten"
The Navy Gold Star Program is eternally grateful for the sacrifice of those Service Members who have died in service to our country. To help us to never forget, we have set up this tribute page to honor and remember the memory of those lives. If you would like to honor the memory of your Sailor, Soldier, Marine, Airman or Coast Guardsman through the Navy Gold Star website please submit your thoughts and a photo.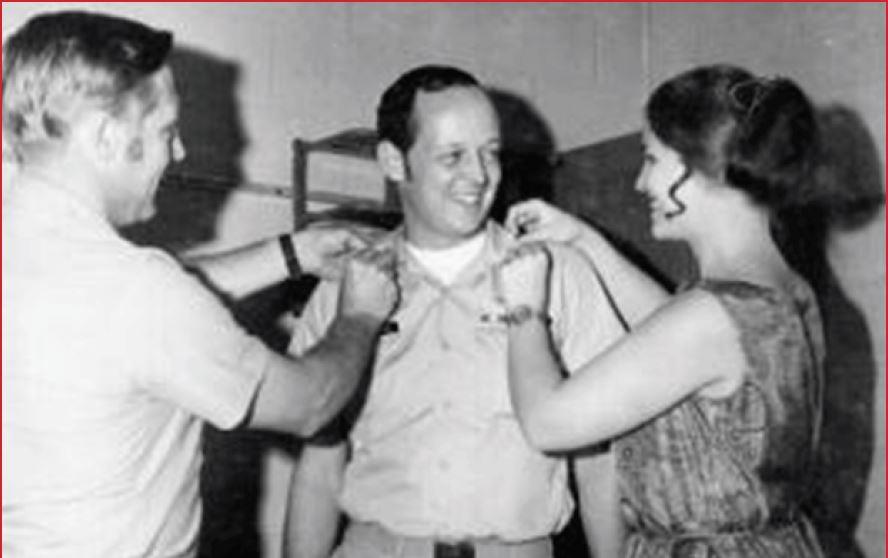 LCDR Kenneth Buell was born in Louisville, Ky., on Aug. 24, 1939, as the only child of Louis and Libby Buell of Xenia, Ohio. He graduated from the U.S. Naval Academy and married Mary in June 1963.
While assigned to VA-35 at NAS Oceana, Va., he deployed to Vietnam in the summer of 1972 embarked on the USS AMERICA (CVA 66). On Sept. 17, 1972, CDR Verne G. Donnelly, pilot and Skipper of VA-35, and Kenneth launched from USS AMERICA (CVA 66) on a combat mission over the vicinity of Hai Duong, North Vietnam. As their aircraft was about 8 miles west of the city, heavy AAA fire followed by a large fireball were reported along their flight path and it was assumed that they were shot down and both declared Missing in Action. He remains listed as MIA after 42 years.
Mary never remarried and resides in Gig Harbor, Wash., along with Susan, their daughter, who has two children Aidan and Trinity. Their son, Richard, has served in the Navy for 23 years as a Supply Corps Officer. He is assigned to NAVAIR in Patuxent River, Md., working as a Business Financial Manager for the Air ASW Systems Program Office (PMA-264). He and his wife, Kimberly, of Powhatan Point, Ohio, have two children Alexis and Evan.