"Forever Loved, Never Forgotten"
The Navy Gold Star Program is eternally grateful for the sacrifice of those Service Members who have died in service to our country. To help us to never forget, we have set up this tribute page to honor and remember the memory of those lives. If you would like to honor the memory of your Sailor, Soldier, Marine, Airman or Coast Guardsman through the Navy Gold Star website please submit your thoughts and a photo.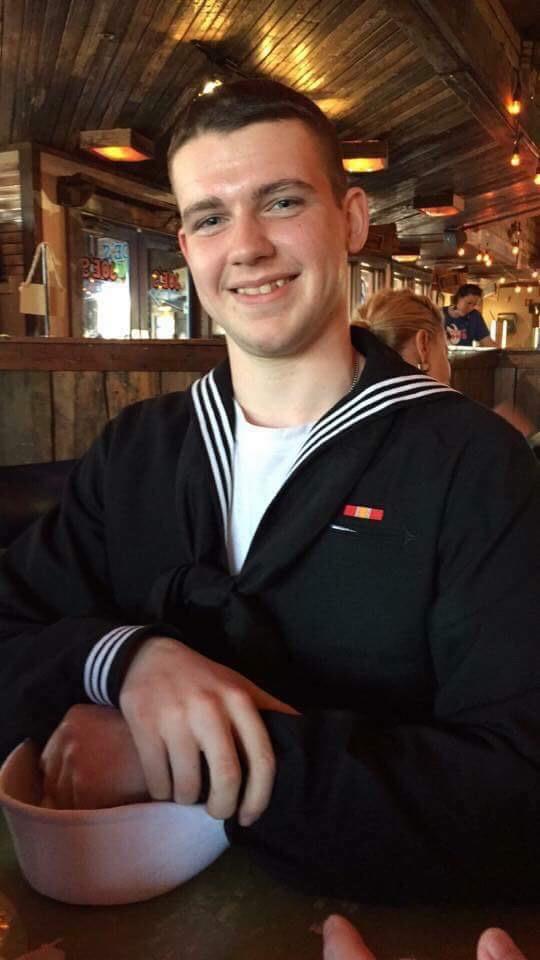 Dakota Rigsby was born September 12, 1997, in Fort Polk, Louisiana. He attended Fluvanna County Public Schools, graduating in 2015 from Fluvanna County High School. Dakota loved playing sports, all things Pokémon, listening to a variety of music, playing videogames and spending time with friends and family. He was a kind, caring and funny individual who had an infectious laugh and smile. Dakota had a tremendous love for his family and friends and was someone who never met a stranger. Dakota entered the delayed entry program for the U.S. Navy in July 2015. He enlisted in the U.S. Navy on February 17, 2016 at Fort Lee, Virginia, leaving for Great Lakes RTC boot camp. He graduated from boot camp on April 15, 2016 and remained at Great Lakes for A School. Dakota graduated from Gunner's Mate A School on October 7, 2016. Dakota was assigned to the USS Fitzgerald DDG 62 in November 2016 where he was stationed until his passing on June 17, 2017. Dakota, we miss you, we love you and we have always been so proud of you! You are FOREVER LOVED, NEVER FORGOTTEN!